Toddler
Travel
Bugaboo's Donkey rides into view
The super-flexible new Bugaboo can be a single or twin pushchair with just a few clicks.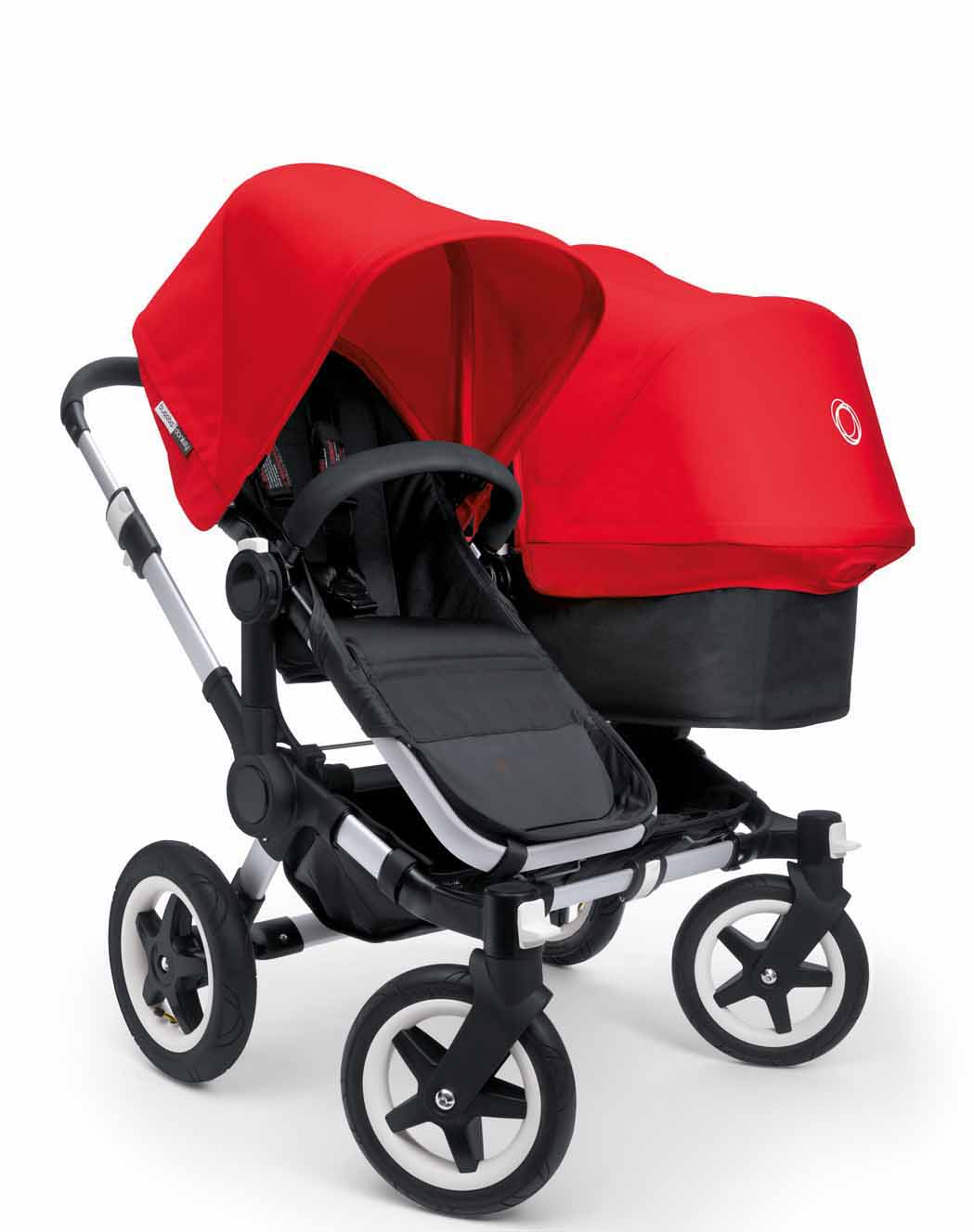 Bugaboo, the company that more than any other has changed the face of stylish baby travel over the last decade, continues to woo the parent market with the arrival of their first twin buggy. And of course, with a reputation for innovative design and the kind of nifty fittings and fixtures that get even gadget dads excited, Bugaboo has found a great twist for their twin buggy – it can be a single that turns into a twin then back into a single again in just a few clicks.
There are other pushchairs on the market that can be used for single or double use, but the Donkey is a compact side-by-side option even when being used with two small babies. Plus it has the kind of storage space that any parent with two little ones really craves.
Bugaboo Donkey
As well as the details that ensure all Bugaboo models have good suspension for a smoother ride, there are key points that make the Donkey a very appealing option for parents looking for a twin pushchair.
For one or two children at a time. Suitable for infants of the same age, two infants of different ages, or for one child at a time. It takes just three clicks to add to or reduce the seat capacity of the Donkey, which is great for those times when you might only want to take your smaller child out – when his bigger brother or sister is at nursery, for example.
Good for carrying shopping, too. In the case of other duo models the storage space for shopping is often compromised, but with the Donkey there is an expandable side luggage basket and an under-seat basket.
All terrain. Bugaboo-lovers will appreciate the option to switch to two wheels so the Donkey can be used even on snow or sand.
A slim fit. When the Donkey is in one-seat format it is 60cm wide and when it's in twin mode it is 74cm wide – making it the narrowest side-by-side stroller in the luxury pushchair market.
The Bugaboo Donkey will be available in stores from 1st May 2011. For a preview of how it works, go to bugaboo.com.
Related Articles
Buyer's guide to lightweight pushchairs
Buyer's Guide to From-Birth Pushchairs
Maclaren create new Buggy Workouts
Business Profile: Lucie Trinco - Il Tutto
Mima pushchair: a new exclusive for John Lewis
New limited edition colour for the Bugaboo Cameleon
Il Tutto unveil their summer collection
Don't get caught out after dark without your Buggi Lights
Related Products
Have Your Say
Be the first person to comment on this article, just post a comment below.