Pregnancy
Health
New Technology for an App-ier Pregnancy
Self help and relaxation can now be found on your iphone.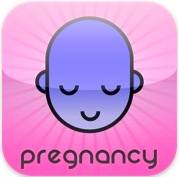 For many women, especially those expecting their first child, pregnancy can be a physically and mentally strenuous experience. The rigours of modern life, combined with preparing for the practicalities of a new life, and the inevitable worries about having a healthy baby often leave women feeling stressed and tired. However there are now a number of programmes available at the touch of button to help mothers to be during this time - one such example is the Positive Pregnancy App.
Clinical Hypnotherapist Andrew Johnston has created an iphone app designed to address the anxieties and tensions experienced by women during this time and focus on a positive and successful pregnancy.
Blessed with an extremely soothing Scottish accent, Johnston guides you through the 30 minute recording. Through combination of meditation, relaxation techniques, visualisation and positive affirmations, Positive Pregnancy aims to ease the stresses of mothers to be.
Intended for use directly before going to sleep, the App claims that after three weeks of daily use, uses will learn the breathing and relaxation techniques and be able to implement them independently in their everyday life.
Whilst tiredness, morning sickness and back pain can feel particularly heightened during pregnancy, the Positive Pregnancy App works to improve sleep and relieve stress, making these problematic inevitabilities of pregnancy more comfortable.
Johnston's voice and the gentle backing music are perfectly pitched and left me immediately relaxed. Added to this is his possitive affirmation tehnique evokes a possitve and uplifting feeling. Whether your a hypnotherapy skeptic or not, the relaxing qualities of this product are impressive
Listen to free samples of Andrew Johnston's other relaxation recordings here.
The App is available for download on iTunes for £1.99 or on CD for £9.99.
Related Articles
The Pudding Club Maternity Hire
Buyer's guide to nappy rash treatments
Business profile: Claire Fuller - Mabymule
Business Profile: Lucie Trinco - Il Tutto
Interactive Reading App for Toddlers
Maybe Baby - New Fertility Tester
Related Products
Weleda, Stretch Mark Massage Oil
Have Your Say
Comments in chronological order (Total 1 comments)
BeccaBabyMomma, Mother of 2, Lancashire
26 Oct 2017 12:33am
I purchased the mp3 for my sister who REALLY needed to calm down, another one from Brainsync something or other and a hypnobirthing from https://www.simplyhypnotic.net that sounded amazing (although I can't seem to find it this evening). From my own experience I know just how important it is to try and relax, just ask my husband :)