3-5
Books/DVD's
Interactive Reading App for Toddlers
Ladybird launch new app for older children and toddlers following the succes of Baby Touch:Peekaboo and Happy Babies.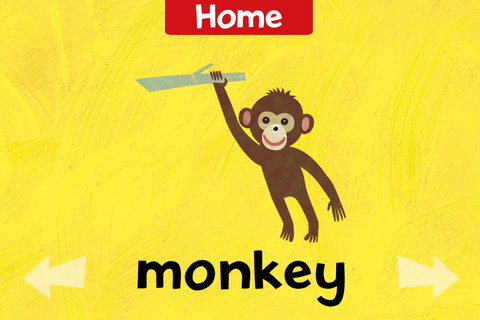 Ladybird books have been helping children learn to read for decades with their beautifully illustrated titles, but now they have released a new interactive app for iPad and iPhones to help toddlers and older babies can develop their vocabulary skills.
The First Words: Toddler Touch and Say app is designed to help demonstrate to young learners the relationship between pictures and words and improve their early vocabulary.
Designed so that tots can use it themselves, the app features 48 familiar words from four themed sections: Animals, Toys, Home and Vehicles.
Striking illustrations accompany each word as children can touch them to see them move and
trigger sound effects. Touching the word allows children to hear it aloud in a soft British accent building a link between the word and the image. The engaging animations and sounds re-enforce meaning and good diction to help get children chattering.
The app is available for download from iTunes for £1.49.
What are your thoughts? Do your children love learning with this app? Sign in to leave a comment below.
Related Articles
Buyer's guide to nappy rash treatments
ReadingZone: best new books published in October
Business profile: Claire Fuller - Mabymule
ReadingZone: The best new books February 2011
Business Profile: Lucie Trinco - Il Tutto
ReadingZone: The best new books January 2011
ReadingZone: The best new books March 2011
Related Products
Tommee Tippee, Closer to Nature Digital Ear Thermometer
Lala and Bea, Organic Nourish Balm
Boys&Girls, baby and childrens clothing
Have Your Say
Be the first person to comment on this article, just post a comment below.