Pregnancy
Shopping
The Pudding Club Maternity Hire
If you have a special event to go to but don't want to spend too much on a posh maternity frock, why not rent your glamour instead?
Maternitywear is a million miles better than it was in the days when women were expected to wear dresses with all the designed style of a two-man tent. These days casual and office outfits specially cut for pregnancy look great and will often still work in your post-birth wardrobe. There are some lovely party outfits too, but when you're going to a really special event you might be looking for the kind of landmark outfit that really makes a difference.
However, whilst you usually might forgive yourself for splashing the cash on a dress that will get used a few times more, when you're pregnant it's less justifiable to buy that extra special outfit that might not work once you're back to your old shape.
That's where maternitywear hire can come in really handy…
The Pudding Club Maternity Dress Hire
Based in Todmorden Lancashire, The Pudding Club is an online hire service that specializes in occasion and evening wear and can offer great contemporary and classic looks to suit every season.
All you have to do is pick the dress you want, pay a £100 refundable deposit and then the dress is delivered to you a couple of days before your big event. Afterwards you return it in the prepaid packaging and The Pudding Club will do the dry cleaning for you.
If you nearby, The Pudding Club's rural Lancashire headquarters offers the opportunity to browse and try on the gowns, but you can order at www.the-pudding-club.co.uk wherever you're based.

To find out more, go to www.the-pudding-club.co.uk or call 07777 697 033.
The Pudding Club, PO Box 76, Todmorden, Lancashire OL14 9AG.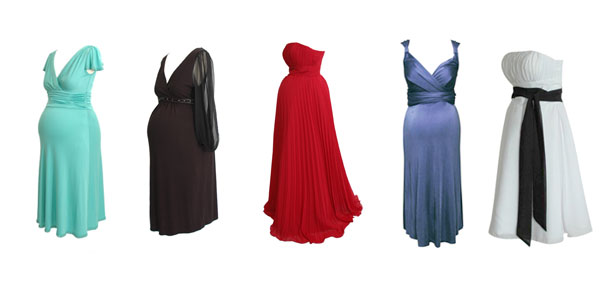 Related Articles
Mini Mission - The Jingle Dress show for under-5s
Safety advice for bonfire night
Christmas Toddler Toys.. dressing up
The Beauty and Curiosity of The Bump
Related Products
Verbaudet, French maternity, baby and children's clothing
Have Your Say
Be the first person to comment on this article, just post a comment below.