3-5
Days Out
Mini Mission - The Jingle Dress show for under-5s
This vibrant live performance is a rare chance for pre-school children to enjoy inspiring theatre.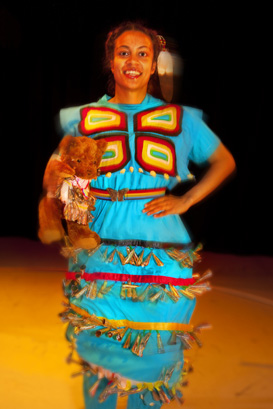 Theatre company State of Emergency presents a brand new children's production touring nationally this autumn which pulls in themes about giving to others, understanding differences and simply enjoying the colour of dance and song. From Nottingham to London, Swansea to Cumbria, it's a show especially designer for under-5s – an audience who rarely get to see live arts just for them.
What Mini Mission – The Jingle Dress is all about
Inspired by Native American beliefs Mini Mission – The Jingle Dress is choreographed by award winning choreographer Adesola Akinleye. The title originates from a traditional Native American dress that when worn for dancing, makes a sound via movement. In The Jingle Dress, a girl called Rayleen has been left such a dress by her grandmother but needs to find her own signature dance to make the dress jingle.

This is an interactive and atmospheric show that will get the young audience joining in through movement and song, not only in accompanying workshops but during the show itself – perfect for 3- to 5-year-olds.
See the show
The tour dates are:
Swindon Dance, Sept 17 (01793 601 700)
Corsham Pound Arts Centre, Sept 18 (01249 701 628)
Bracknell South Hill Park , Sept 25 (01344 413 515)
London Finchley artsdepot (Sept 26) 020 8369 5454
Nottingham Lakeside Arts Centre, Oct 10 (0115 846 7777)
Eastleigh The Point, Oct 11 (02380 652 333)
Cumbria Kirkgate Arts Centre, Oct 17 and 18 (01900 866 448)
Swansea Taleisin Arts Centre, Oct 27 (01792 602 060)
West Sussex The Hawth, Oct 30 (01293 553 636)
Salisbury Arts Centre, Oct 31 (01722 321 744)
London Half Moon Young People's Theatre, Nov 6 (020 7709 8900)
Brentford Watermans Art Centre, Nov 7 (020 8232 1010).

For more information visit www.stateofemergencyltd.com.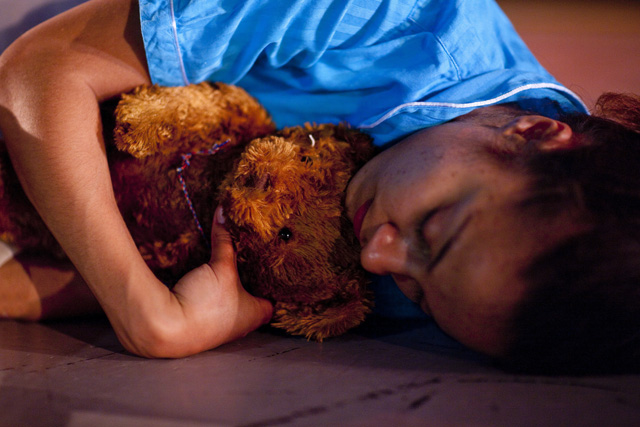 Related Forum Topics
Forums: 3-5yrs
Have Your Say
Be the first person to comment on this article, just post a comment below.