3-5
Activities
Come Join The Strings Club Holiday Camp
If music be the food of love then here's a way to anticipate a feast!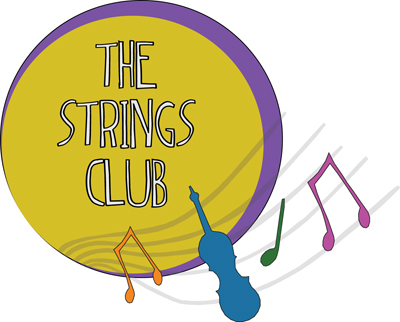 Start here and find your own recipe for musical harmony with a unique Summer camp that allows experiment, creativity and tutoring rolled into many varied workshops and small group tuition.
Join The Strings Club Holiday Camp for 5 days of fun-filled and motivating music playing for children aged 4 - 12, led by top musicians and tutors (all DBS checked).
Simply choose from Ukulele, Guitar, Violin or Cello, with FREE hire of instruments! Suitable for complete beginners upwards to grade 5 and beyond.
Wednesday 24th July - Friday 26th July
Tuesday 27th August - Friday 30th August
Also running alongside the small group tuition groups are the following workshops:
Ukulele-Making Workshop Children can make their very own Ukulele out of an empty butter tub, some fishing line and hooks, decorate it in their own style, learn how to play a few tunes plus take part in our grand concert.
An Afternoon with the Sorelli Ensemble A time to relax for both parents and children! The Sorelli Ensemble, led by Violin virtuoso Julia Rogers, will be presenting a children's workshop exclusively for The Strings Club plus a concert where parents can attend - to enjoy the music and also watch their children taking part.
The Big Jam Children can get together with other children and have a big improvisation session! Lots of fun and a great big racket guaranteed!
Ukulele Together For both parents and children. Led by Ukulele-goddess Corrie-Ann Burton, the morning sessions are a fantastic way of learning an instrument alongside your child. Highly recommended for those mums and their children aged 3 upwards.
End of Course Concert Pupils will perform what they have learnt over the course to both friends and family. There will also be a presentation of certificates as well as some other exciting new Strings Club awards.
Limited places, so early booking is advised! Please call 07799332562 or email info@thestringsclub.org
Read more about The Strings Club here
Related Articles
10 children's days out this summer
Business Profile: Lucie Trinco - Il Tutto
Family Days Out Just Got a Lot More Accessible
New play and toy shopping advice website for parents launches
Il Tutto unveil their summer collection
Funky Party, food ideas kids will love
Baby Accessories Company Funky Giraffe Launch Range Of Socks and Moccasins
English and Maths tuition for children from 4 -16 years
Related Products
Mamas and Papas, Mamas & Papas Go Eat
Boys&Girls, baby and childrens clothing
Related Forum Topics
Forums: 3-5yrs
Have Your Say
Be the first person to comment on this article, just post a comment below.