Change
Current Location:
SW1W 8EL
Mamas and Papas, Mamas & Papas Go Eat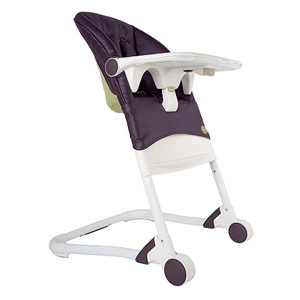 RRP: £150.00
Easy to use: 3/5
Easy to store: 4/5
Easy to clean: 4/5
Visit Website

The sleek lines of this chair are aimed at stylish parents who love the funky, more expensive ranges around but want something more practical. This chair combines the wide-based high chair design of conventional metal and plastic feeding chairs with the slick seat and tray combination of the most fashionable modern designs.
Use it with the tray or pull it up to the dining table so your child can eat with you (moving is easy with the little wheels at the front). Suitable from about 6 months to 3 years. And the real bonus? Storage is well sorted – the tray has it's own place to hide away and the whole chair is simple to fold down.

Reviews
Be the first person to review this product, just add a review below.