Toddler
Health
Children's hernia clinic opens at The Portland Hospital
The Portland Hospital is proud to launch its new Children's One-Stop Hernia Clinic.
The Portland Hospital is proud to launch its Children's One-Stop Hernia Clinic which uniquely offers a same-day consultation and surgical service for inguinal hernia repair in babies and children with a highly qualified Consultant Paediatric Surgeon -
Mr Niall Jones MD FRCSI (Paed).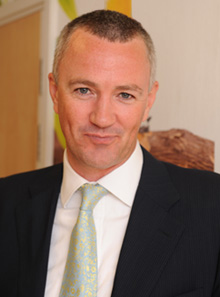 Mr Jones, a leading gastrointestinal specialist, provides laparoscopic (keyhole) gastrointestinal surgery for children from birth to teenage years. Mr Jones commented that 'inguinal hernias are very common in babies and children, occurring in up to 2% of children which means on average every 1 child out of 50 children will suffer from a hernia.'

The Children's One-Stop Hernia Clinic allows patients to be examined in the morning by Mr Jones with day-case surgery that afternoon (in the absence of any significant medical conditions). The child will generally be discharged to go home that evening. Babies under six weeks of age will need to stay overnight for routine observation. All children will be followed up six weeks post-operatively.

Paul was only 17 months of age when his parents noticed an intermittent swelling in his right groin. After examination, his Paediatrician diagnosed a right inguinal hernia. Paul was seen by Mr Niall Jones in his clinic and two weeks later he underwent surgical repair of the hernia.

The two weeks waiting time between diagnosis and surgery were very difficult for Paul's parents as they were worried his hernia would cause him pain or further complications. Paul's story has inspired The Portland Hospital to set-up the same-day hernia clinic service for children.


Christopher & Artemis, parents of Paul who underwent surgical repair of his hernia said:
'We are delighted that children can now be offered same day surgery. This greatly reduces the risk of a hernia becoming strangulated and painful, which is a distressing experience for both the child and the parents.

We discovered two weeks prior to the operation that Paul had a hernia on his right side. The week leading up to the operation was spent fearful that any strain or upset could cause his hernia to open up again and possibly become strangulated.

Paul was operated on the following week, the whole procedure took about an hour and we were able to see him straight after the operation. As it was carried out by keyhole surgery the scars were tiny and healed very quickly. This method allowed Mr Jones to see that Paul had a second hernia on his left side which needed repair and that was also corrected during the operation.

We were able to go home the same day and by the following morning Paul was back to normal and climbing up the stairs!'


For further information or to arrange a consultation appointment with Mr Niall Jones for the Children's One Stop Hernia Clinic please contact The Portland Hospital Enquiry Line on 020 7390 8020 or visit www.theportlandhospital.com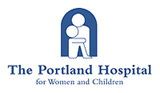 Pictures: Niall Jones headshot, family shot, Portland Logo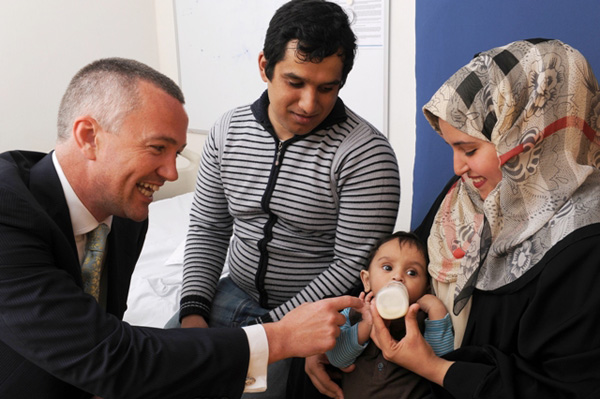 Related Products
Tommee Tippee, Closer to Nature Digital Ear Thermometer
Nibbling, Chelsea Teething Necklace
Green Cotton, baby and children's clothing
Have Your Say
Be the first person to comment on this article, just post a comment below.