Change
Current Location:
SW1W 8EL
Hug a Bub , Ring Sling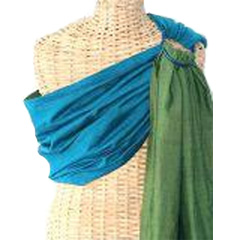 RRP: £115.00
Suitable for age : 0 - 3 yrs
Made from : hand woven cotton

This is a sturdy, fully adjustable ring sling. It provides parental comfort thanks to the shoulder and back weight distribution. It can be worn in 5 versatile positions (cradle, front, hip, face out, back). This sling is easy to use and quick to put on and take off for both parent and baby.It is excellent for breastfeeding and can be use for twins.
Reviews
Be the first person to review this product, just add a review below.