Toddler
Books/DVD's
New books published: July 2012
Parents and babies will both enjoy the lovely images as they flick through The Baby's Catalogue. Toddlers can follow The Bad Tempered Ladybird whilst learning the importance of sharing and older tots can read about the adventures of Winnie and Wilfred in Winnie the Witch.
Baby
By Allan Ahlberg and Janet Ahlberg
Published by Puffin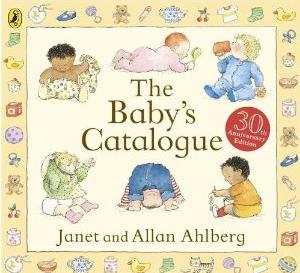 ISBN 9780141343365
RRP £6.99
This is an anniversary edition of the beautifully nostalgic Baby's Catalogue by the famous Ahlberg duo. The 'catalogue' comprises pages of images based on five families, with each page loosely following set themes such as playtime, eating, bath time and bedtime.
The deliciously drawn babies dominate the pages – there is no writing – so a parent and child can follow the images and describe what is happening.
Young children will enjoy exploring familiar things in their life – a washing machine, radio or potty, to name a few. And there is nothing a baby likes more than looking at pictures of other babies!
If you enjoy this, you may also want to explore companion board books such as Peepo! and Each Peach Pear Plum by the same author and illustrator.
Toddler
By Eric Carle
Published by Puffin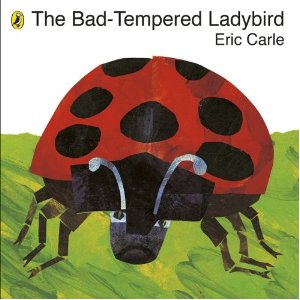 ISBN 9780141383507
£6.99
The story starts with a friendly ladybird happily munching aphids on a leaf – only to be joined by a bad-tempered ladybird who also wants to eat the aphids, but doesn't want to share.
The ladybird picks fights with other animals too, and they get progressively bigger and bigger although the ladybird is never satisfied that they are big enough for him to fight (even if it is as big as a rhinoceros! )
There is a clock face on each page showing what time he meets the animal, so it is also a useful book to share with older children that are learning how to tell the time.
Finally, the ladybird learns its lesson – how to share – and it returns to the leaf where the story started.
3 - 5 years

By Valerie Thomas, Korky Paul
Published by Oxford University Press
ISBN 9780192793058
£6.99
It is unbelievably 25 years since the first Winnie the Witch book was published, and it is being reissued in a smart anniversary edition with new end-papers drawn by school children.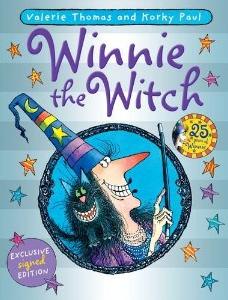 This was the first Winnie the Witch picture book story (there have been another 12 since then) and introduces Winnie, her long-suffering cat Wilbur and their deliciously black house – as well as Winnie's problematic spells: something will always go wrong....
Unfortunately for Wilbur, because he is black and so is the house, Winnie keeps tripping over him, so she has a brainwave of turning him into a multicoloured cat! But when this drives Wilbur into a deep sulk, Winnie has to think again....
Winnie the Witch has developed a huge following – she is a warm and friendly soul who keeps getting into scrapes – and Korky Paul's illustrations have made her an instantly-recognisable character around the world. Each page in the books is packed with delicious details that help bring each story to life.
For more information on ReadingZone please visit www.readingzone.com
Related Articles
ReadingZone: best new books published in October
ReadingZone: The best new books February 2011
ReadingZone: The best new books January 2011
ReadingZone: The best new books March 2011
ReadingZone: The best new books April 2011
Our pick of children's books for October
Christmas Toddler Toys.. books
Christmas books published: December 2011
New books published: January 2012
Have Your Say
Be the first person to comment on this article, just post a comment below.