Baby
Travel
The Nuna Sena Mini Travel Cot
The Nuna Sena Mini Travel Cot making travelling with your little one easy.
After a long day travelling the last thing you want to worry about is where your baby is going to take their nap or rest their head for the night. The Nuna Sena Mini travel cot can put all those worries to rest. This mini travel cot makes travelling with a little one a breeze because of its easy one hand fold technology and handy storage bag.
The one hand fold quality of the Nuna Sena travel cot is what sets it apart from other travel cots. It also comes with a collapsible mattress which can be folded with the rest of the cot. A travel cot which is small to slide into your car, light enough to carry around because of its aluminium frame and small enough to not take up excess space. The Nuna Sena mini is a worthwhile buy because it is made to be sturdy and suitable for use from birth up to 18 months.
Nuna is a Dutch company who has extended the modernist design aesthetic of the Netherlands to their range of stylish, minimalist but practical baby furniture. The Nuna Sena mini combines all these features and would be a chic addition to any parents travel essentials. You can purchase the Nuna Mini in John Lewis for £110.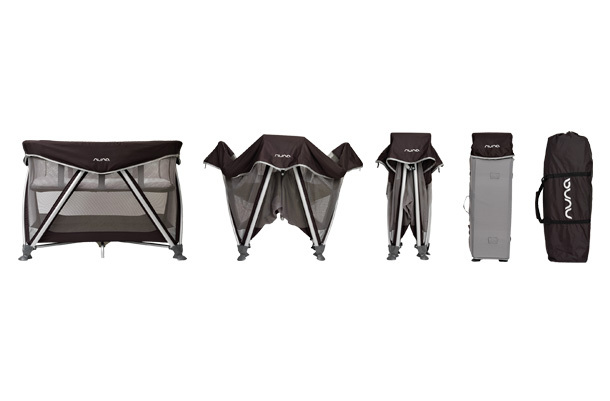 Related Products
Related Forum Topics
Forum: Baby
Have Your Say
Be the first person to comment on this article, just post a comment below.