Change
Current Location:
SW1W 8EL
Close Parent, Carrier Charcoal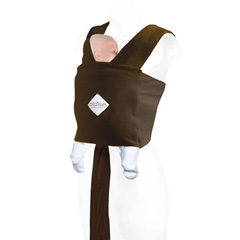 RRP: £58.75
Suitable for age: 2.27 kg to 14.55 kg
Made from: 100% organic cotton
Visit Website

This carrier fits ladies size 8 to 20, on average. It is easy to use, there aren't buckles or clips, you just have to put it on over your head. Five different positions let you adapt how you hold your baby depending on your preference or on the age of the baby. You can adjust the sling thanks to a simple ring mechanism as your baby grows and still hold him snugly and securely. It includes wide, soft straps which sit over both shoulders to distribute the baby's weight for supremely comfortable carrying. It is machine washable.
Reviews
Be the first person to review this product, just add a review below.