Change
Current Location:
SW1W 8EL
Petunia Pickle Bottom, Boxy Backpack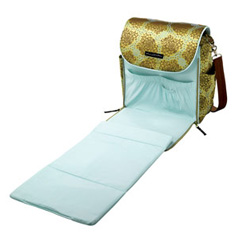 RRP: £120.00
Dimensions: 33 x 34 x 14

The lining's bag is water resistant. It is a hand-free backpack or long messenger strap. There are 2 large diaper/wipes pockets, 4 bottle pockets, small pacifier pocket and a detachable dirty diaper pouch. There are backpack and shoulder adjustable straps. The changing mat is detachable.
Reviews
Be the first person to review this product, just add a review below.