Baby
Shopping
Feeding a sick baby
A new vapour ring that attaches to a bottle may be just the thing to help breathing and feeding when baby has a cold.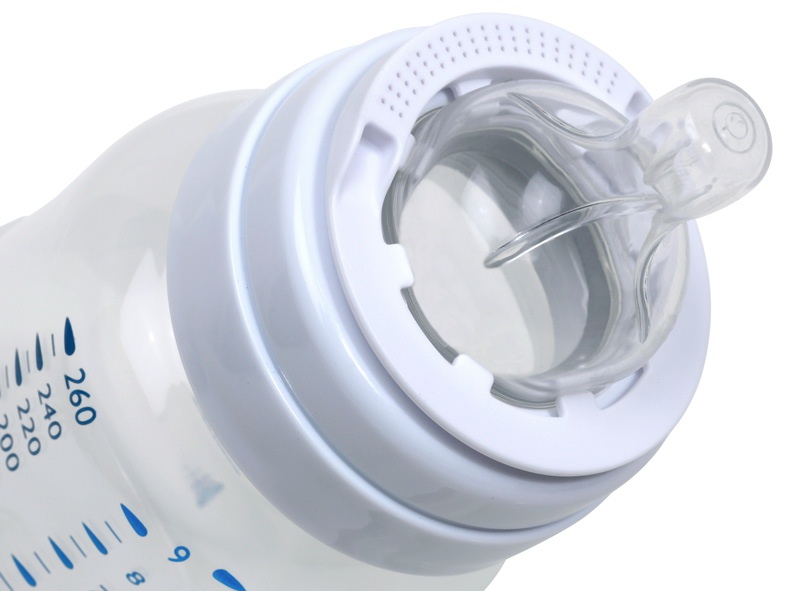 There is nothing worse than having to watch your baby suffering from a blocked nose and struggling to breathe during feeding. The new Baby Nose Clear Vapour ring is designed to help relieve the symptoms of a cold by releasing soothing vapours directly under their blocked nose. All you have to do is attach the ring to a bottle (or breast) with the vapour vent directly under baby's nose.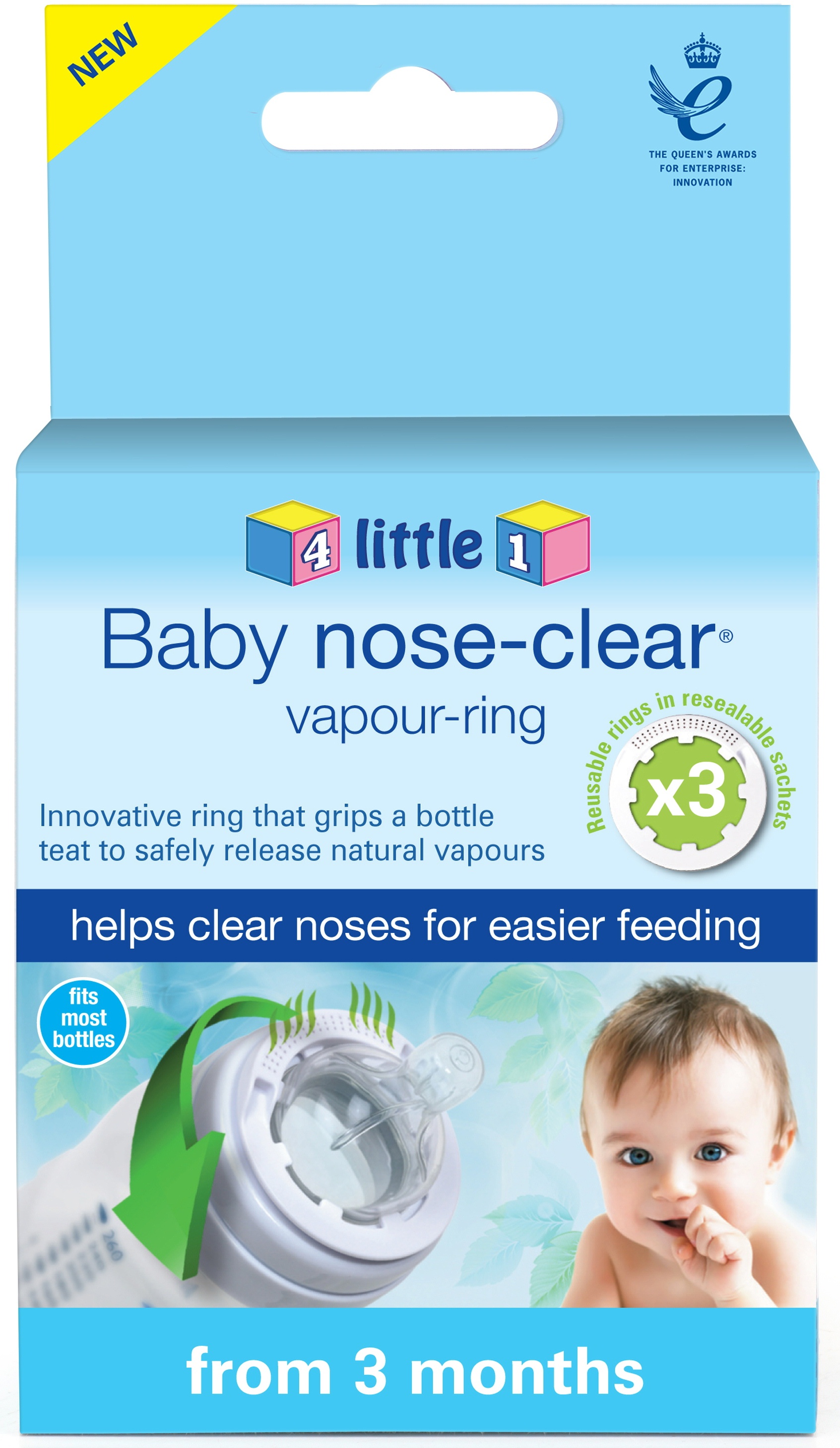 The bottle ring is an easy mess free solution as you click it onto the top of the baby's bottle and the vapours will slowly be released. It doesn't contain any chemicals, just soothing oils such as peppermint, eucalyptus and menthol. This is a clever solution as the vapour soothes baby faster then a rub on solution and no skin contact would prevent any irritation for babies with sensitive skin. The vapour rings are reusable and easy to store and per pack can be used for up to 76 feeds.
A dad who sought to find an innovative way to fight symptoms of babies' colds invented the vapour ring. The vapour rings are for babies 3 months and up and fit on up to range of standard wide neck bottles. You can buy them from 4little1 website or on Amazon and they cost £6.99.
For more information visit http://www.4little1.com/baby-nose-clear/4little1_baby_noseclear_vapour_ring
Related Products
Close Parent, Carrier Charcoal
Have Your Say
Comments in chronological order (Total 1 comments)
natalieboo, Mother of 2, Hampshire
13 Oct 2012 8:52am
I've been using these for 2 weeks as my 10 week old has had a cold, they have been an absolute godsend in helping her to breathe whilst drinking her milk, before using these she spilling her milk all down her neck as she was trying to breathe whilst drinking. If left out of there packet the smell seems to fade and does not work as well so key is not to forget to put it back. I have been recommending these to friends as they are worth every penny.