Change
Current Location:
SW1W 8EL
Little Life, Arc 2 Travel Cot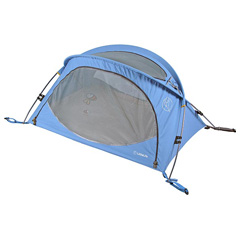 RRP: £90.49
Weight: 2.25kg
Dimensions: 85 x 133 x72 cm
Suitable: 0-3 yrs

The Little Life Arc 2 is the lightest and most compact travel cot. It has a two-pole frame offering great stability and easy access through the enlarged zip-down front panel. It is delivered with its carry case. The travel cot is extremely safe, stable and spacious. It is easy to erect and use. The integral foam mattress can be removed and washed. Exist in blue or sand.
Reviews
Be the first person to review this product, just add a review below.