Pregnancy
Shopping
Bumpalicious Maternity
Amanda Rees is a woman on a mission. She says that not all women enjoy being pregnant, and I want women to feel better about themselves because Bumpalicious can make them look better. Bumpalicious is an online fashion company based in Birmingham that specialises in maternity evening dresses, bridesmaid dresses and work dresses that reflect the smart tailoring of non-maternity wear that appeals to professionals.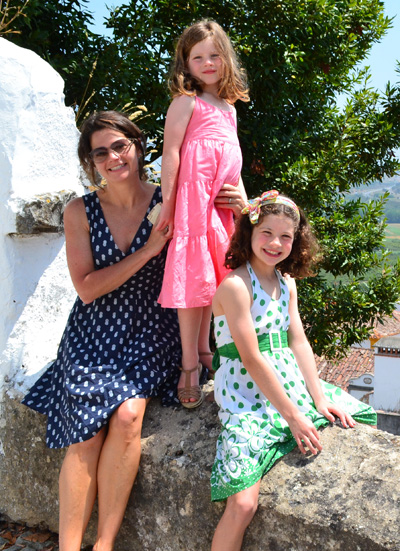 Amanda, mother of two (Grace, 10 and Neave, 5) made a seamless leap from property law to fashion. I wonder if she has any fashion experience. 'I've always had an eye for what looks good, but I've no fashion experience at all. I used to be a lawyer, my husband is a lawyer. I went part-time after having Grace, and decreased my working hours further after having Neave, but still wanted to improve my work/life balance.' I can't imagine that law offers many family-friendly concessions. 'Some women manage fine but I wanted a change. If I got a call from the nursery with an emergency in the middle of a meeting, I couldn't just walk out. I wanted more control over my work life and that's what being my own boss gives me.'
Amanda started to think of business ideas while she was still a lawyer, having had her own experiences of being pregnant and failing to find simple, elegant clothes to wear. She has been concentrating fully on the business since 2010, basing her business idea on her own fashion quest. 'Ten years ago the maternity wear market was very limited. There was literally nothing glamorous around. You had your top/bottom separate pieces and that was it. I saw a real gap in the market. As I am a "dress person" I know what feels good to wear, and what works for what occasion.' Being a trouser person, I can see that already being a "dress person" must be crucial to Amanda's business success. When I was pregnant with twins, I just got a dress for a Christmas party in a bigger size. It fit on my bump but was too big across the chest, so I didn't feel very elegant. 'When I witnessed pregnant women walking into my home studio literally not believing they would find anything to wear to an event, party or wedding, and seeing them leave feeling happy about themselves as they know they are going to look their best, and enjoy the occasion because of it. That's what keeps me motivated, and what I find rewarding.'
Amanda's real USP is identifying and using brands from abroad, where maternity ranges offer something unique that she hasn't always found in the UK markets, particularly the Spanish brand Mit Mat Mama, of which Bumpalicious is the only UK stockist, and US brand Olian Maternity. 'The brands suit my ethos of finding "the great dress" as opposed to "any old dress".' I ask about her market – is it international or home-grown? 'I advertise in The Baby Directory because the capital is where many of my clients live and work and have the most disposable income. A lot of women in Edinburgh find me, maybe because there's so little good maternity on offer. I get a lot of orders from Ireland too, and have had some dresses shipped to New Zealand, Australia and Japan.'
Bumpalicious focuses on dressing bridesmaids and other members of the wedding party, rather than dealing with pregnant brides, although Amanda might cater to them in the future. 'I get panic phone calls from bridesmaids whose bump has grown and who literally can't find anything that fits or that they want to wear.' Does getting the right colour in the right size pose a challenge for you?' I ask. 'As I have good relationships with my suppliers, we can order dresses in different colours and different sizes and have a quick turnaround, so I've often found that Bumpalicious can save the day at the 11th hour.' Amanda says that each season, there is a limit to the number of dresses in each style, so women can rest assured that they aren't going to see another woman at the same event in the same dress, adding to the prestige of her brand.
While the dresses aren't bespoke, Bumpalicious has established a good relationship with a well-known dressmaker and offering a fully bespoke service is the direction in which Amanda will be taking the business. With her busy working life, I ask Amanda how she finds time for family. 'If I go on holiday, friends ship the orders out for me. And in the school holidays the girls go to holiday clubs or friends' houses. I'm very lucky that Birmingham offers lots of school holiday support in terms of what it offers.'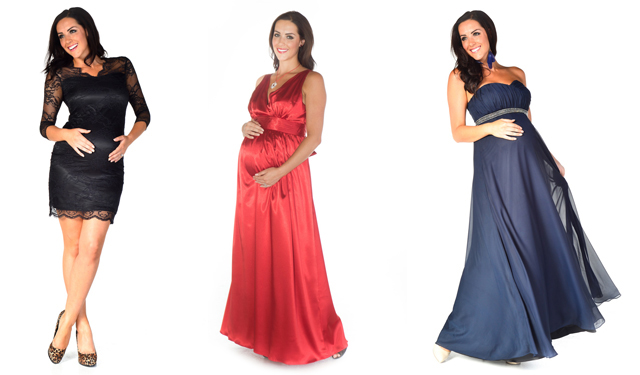 I ask about what her best business advice or resource has been. 'Definitely the website bods who have helped me optimise SEO capability, having the right keywords that come up in Google searches. I ignored people's advice to do "pay per click" as that can cost £500-£750 per month and I think is a waste of money. My gut feeling was that it's all about getting the website right. So far, that's worked for me.' Amanda's business has grown mostly by word-of-mouth, with people coming to her home studio to try the clothes on.
The Bumpalicious website has some appealing images of an attractive model swathed in dresses made in sumptuous fabrics. I ask who she is. 'Katie Green. She's been a Special K model, and is an active campaigner with a website called Say No to Size Zero, which appealed to me and my brand. A lot of the models I met where stick-thin and just didn't look womanly with a bump and no flesh on their bones. I wanted a real woman to represent my brand; a voluptuous and approachable woman who would appeal to my customers who don't want to base their choices on an unachievable ideal of pregnancy where women have no curves.'
It seems as if Amanda has a winning forumula and the pregnant women of Birmingham are very lucky to have her and her studio nearby. For the rest of us who are pregnant, there's her tempting website and dresses that can solve most maternity fashion headaches.
Related Products
Have Your Say
Be the first person to comment on this article, just post a comment below.