Pregnancy
Business Profile
Koko Kids: a new design boutique
Brighton's vibrant art and design scene has inspired home-grown graphic designer Gill Peacock, whose online interiors and design shop, Koko Kids, is a new concept in child-led design.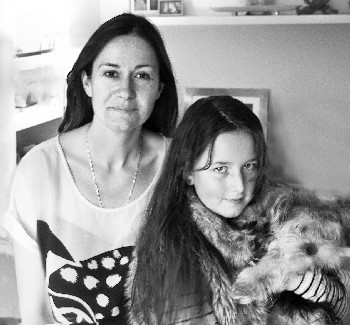 Gill set up Koko Kids eighteen months ago, sensing a gap in the market for parents who loved design and didn't want to go down the 'cutesy' route when decorating their children's bedrooms. Instead her designs have a vintage, retro-feel, and avoid gender-stereotypes of pink fairies and blue boats. Having trained as a graphic designer and illustrator, Gill was a corporate designer in Hong Kong for over a decade, before she returned to Brighton with her nine year-old daughter, Nia.
Top-selling wallstickers include The Owl and the Pussycat which she designed. Others, including the retro robot and Polaroid collage, can be individually personalised with names or text to add a unique touch. Many of the designs, whether her own or those of designers whose work she has discovered are traditionally themed: anything from birds or trees, to numbers and letters.
Whilst most wallstickers are made from fume-filled vinyl, Koko Kid's are BPA and phthalate-free. Moreover, as they are made from cotton polyester and paper, the products are biodegradable and eco-friendly. Usually, when a child tires of a theme, wallpaper gets thrown out. That's what makes Koko's wallstickers unique: they are moveable and reusable.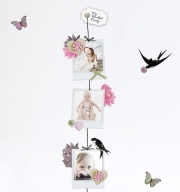 Gill seems to have the work/life balanced sorted. As a freelance graphic designer, she isn't fazed by working alone and finds it easy to motivate herself. She also fits her heavy workload – designing, scouring the trade fairs and web for new designers, managing the website and the orders – into her daughter's term-time hours. Gill is realistic about having less time for work during the school holidays and prioritises accordingly. Her daughter Nia is also a great source of feedback and her honesty means that Gill will get a frank critique that isn't tempered with good manners!
Koko Kids offers a fresh take on children's design using traditional themes, and its web-based range has been featured in many publications from Junior to Red magazine. Orders from as far as Canada to Australia underline the international appeal of these new design-led products. So when you need inspiration for the home or gift ideas be sure to visit Koko Kids.
For more information please visit www.kokokids.co.uk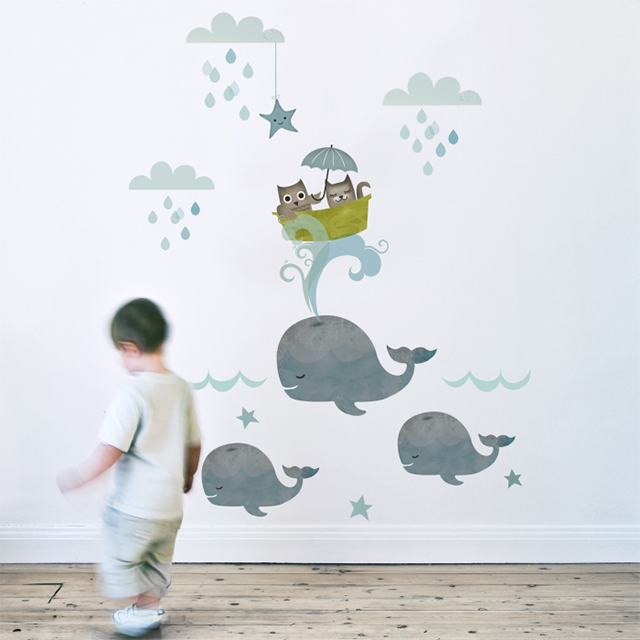 Related Articles
A Great Day Out at The Baby Show, Excel
Preparing Premature Infants for School
Nurseries: learning through fun
BornFree – the natural approach to bottles
Bottle-feeding: keeping it natural
What is the Early Years Foundation Stage?
Related Products
Have Your Say
Be the first person to comment on this article, just post a comment below.