Baby
Shopping
New way to swaddle with ErgoCocoon
ErgoPouch brings their modern interpretation of the swaddle to the UK.
ErgoPouch is launching in the UK with its innovative swaddles. The modern designs recreate the conditions of traditional swaddles, with no more hassle then getting in your jim-jams.
The founder of the ergoPouch, Alina Sack was motivated by her desire to create a secure and comfy sleeping setting for her own son. She has combined her own parental experiences with her design skills to create environmentally friendly products made of organic cotton made free of chemicals and pesticides. The swaddles are tailored especially to improve your baby's development through sleep during the crucial fourth trimester. The light pressure created by the jersey stops the natural startle reflex, which often disrupts newborns' sleep.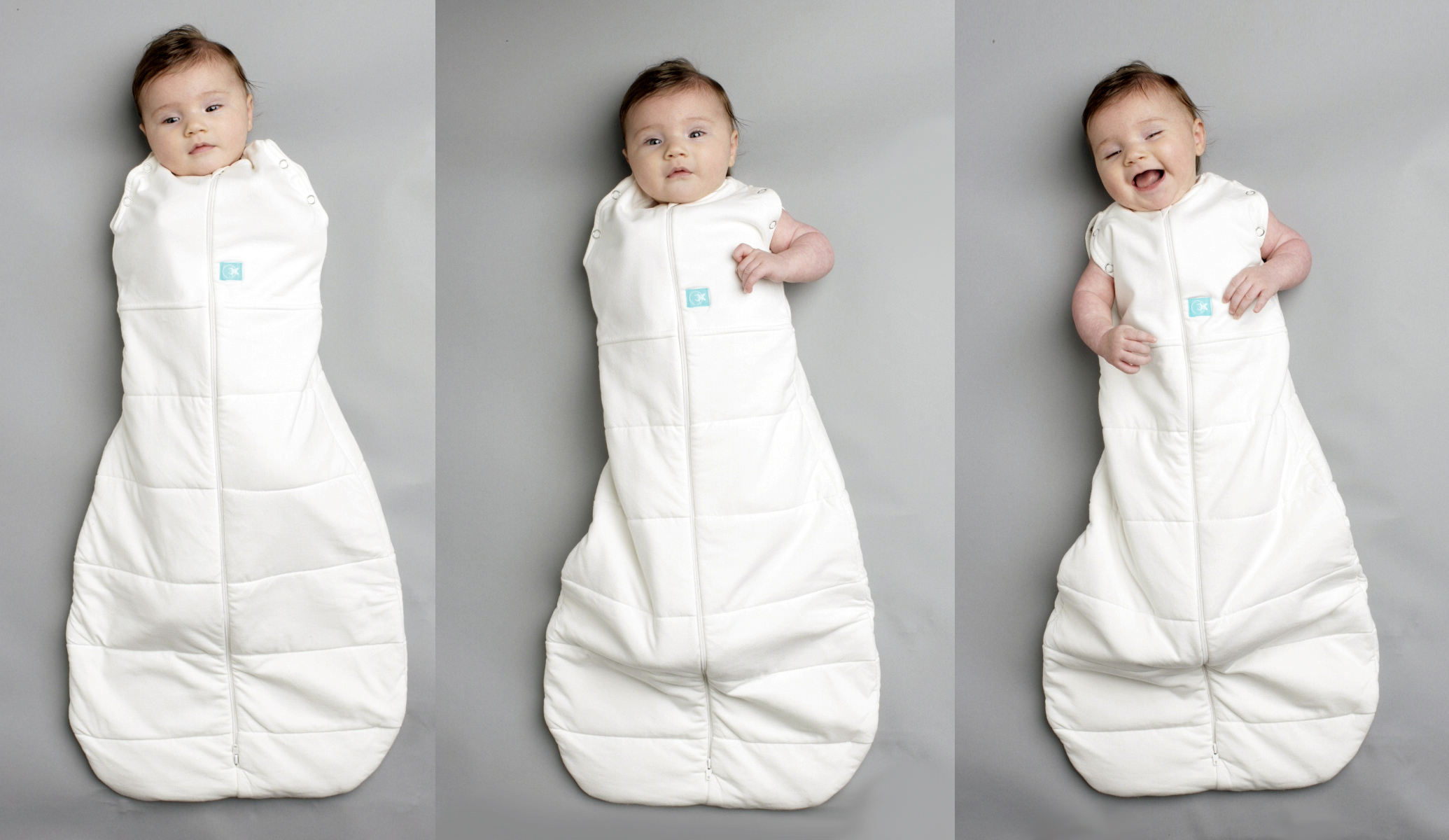 The ergoCocoon Organic Zip Up Swaddle creates optimum conditions for babies up to 4-5 months. The Zip up is perfect for the beginning stages of swaddling when baby feels most comforted by the womb-like feeling, which the organic cotton jersey section provides around the arms. It has poppers on the sides so baby can have arms free during their daytime nap or if they like to suck their thumb.
The Hybrid Swaddle allows you to progress on from the ErgoCocoon Zip Up, because of its flexibility it is perfect for parents who wish to transition quickly from the swaddle to the sleeping bag. It is made of the cotton jersey material around the arms and has the poppers to allow your baby to have their arms free. The Hybrid is different from the traditional swaddle because the bottom of the sack is like a sleeping bag which is made of bamboo cotton, keeping little legs toasty with a 0.2 tog rating.
Both swaddles are made from a high quality pure stretch organic cotton material and come in Grey, Natural, Pink, Blue and White. The material is machine washable and claims to retain its shape. The Zip Up Swaddle comes in sizes 0-3 months and 3-12 months and are priced at £24.95. The Hybrid Swaddle comes in size 0-12 months and cost £42.
Related Articles
Business profile: Sally Robertson – Organic at Heart
Related Products
Lala and Bea, Organic Nourish Balm
Verbaudet, French maternity, baby and children's clothing
Have Your Say
Be the first person to comment on this article, just post a comment below.