3-5
Activities
Kids to mini chefs with Titchy Kitch
A site to get children cooking safely. Healthy recipes, blogs and products designed to make cooking and eating safe and fun.
There are many ways to get children loving cooking and food. One of them is with Titchy Kitch who has launched titchykitch.co.uk. You can get advice and buy Titchy Kitch kitchen equipment that will get foody families in the kitchen together and turn your little ones into mini chefs.
The Titchy Kitch products are designed so kids can have fun and be safe in the kitchen. To add a twist to meals they have the motorised spaghetti fork. To get them chopping safely there's the onion and veg chopper and kids can make healthy crisp with the Crisp Maker. All the products on the Titchy Kitch website are designed to get kids involved and enjoying every stage of cooking, with a wide range of colourful products.
The people who created Titchy Kitch, private chef and nanny, Holly, and designer, Luke, are passionate about producing quality children's cooking equipment and encouraging children to eat healthily. Holly believes that children learn more about healthy eating by helping to prepare their own meals.
The site is a great resource as it provides parents with healthy recipes such as Cheesy Quesadilla and Sweet Potato and chocolate brownies that chef Holly has designed so kids can get involved. You can also check out the sites blog, which keeps you updated about fairs and events Titchy Kitch will be appearing at.
For more information visit www.titchykitch.co.uk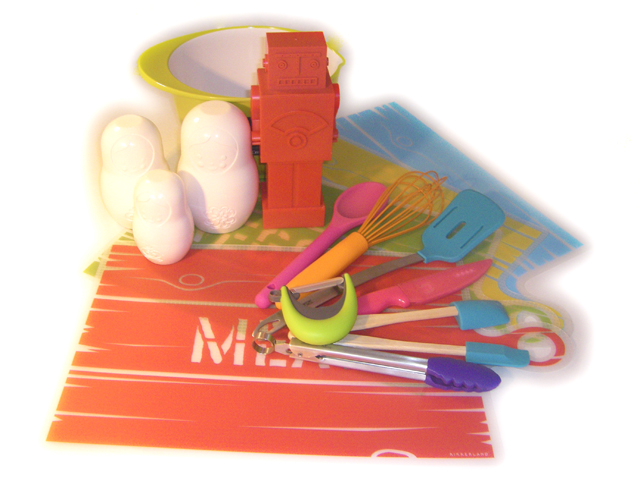 Related Products
Mamas and Papas, Mamas & Papas Go Eat
Related Forum Topics
Forum: 3-5yrs
Have Your Say
Be the first person to comment on this article, just post a comment below.