Change
Current Location:
SW1W 8EL
Britax, KidFix plus SICT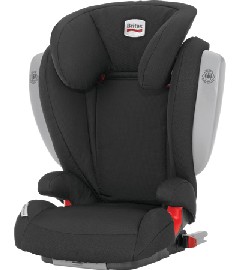 RRP: £164.99
Weight: 6.5kg
Group 1: 4-12yrs

The Britax KidFix plus SICT is an award winning car seat for older children 4-12 years. With its ISOFIX attachments the seat can be securely fitted directly to the car and the child secured with the car's own 3-point seat belt. You'll see that in addition to the good side impact protection design of the "wings" there is added protection from the shoulder-high surround SICT (Side Impact Cushion Technology). What's hard to demonstrate is the technology that has gone into the way the seat absorbs energy in the event of a crash - hence why we've included a video. As with all Britax car seats, safety and comfort have been well thought through.
If you don't have ISOFIX, the you can look at the Britax Kid plus SICT - or the Britax Kid (without ISOFIX or SICT) if you don't have the width available in the car for the SICT feature.
Reviews
Be the first person to review this product, just add a review below.