Toddler
Shopping
My Carry Potty
Potty Training do's and dont's from the mum behind My Carry Potty, Amanda Jenner.
People have a lot of opinions when it comes to when you should potty train your child but there comes a time when nappies will no longer do. You must hitch up your sleeves, invest heavily in washing powder and introduce your child to their new best friend, the potty. Creator of the My Carry Potty, Amanda Jenner, who has potty trained three of her own children, has a few tips to help parents and children as they embark on the milestone hurdle that is potty training.
Tune in
Once you decide to start potty training it's a good idea to tune into your toddler's toilet habits beforehand and assess they're day-to-day routine. Break a few etiquette rules and make the toilet the main topic of discussion for a while or let them see others using the toilet.
Reward the triumphs
Although you may feel frustrated by little accidents that will occur from time to time, make potty training a pleasant experience and seek to keep potty spirits high. Amanda recommends that you celebrate when your child manages to use the potty and during those long waits for your little one to make good on the potty, why not have a sing song or just a general chit chat to make it more pleasant experience? Reward kids often with charts and little treats that encourage them to be proud and tell granddad or aunties and anyone who will listen when they have managed to use their potty.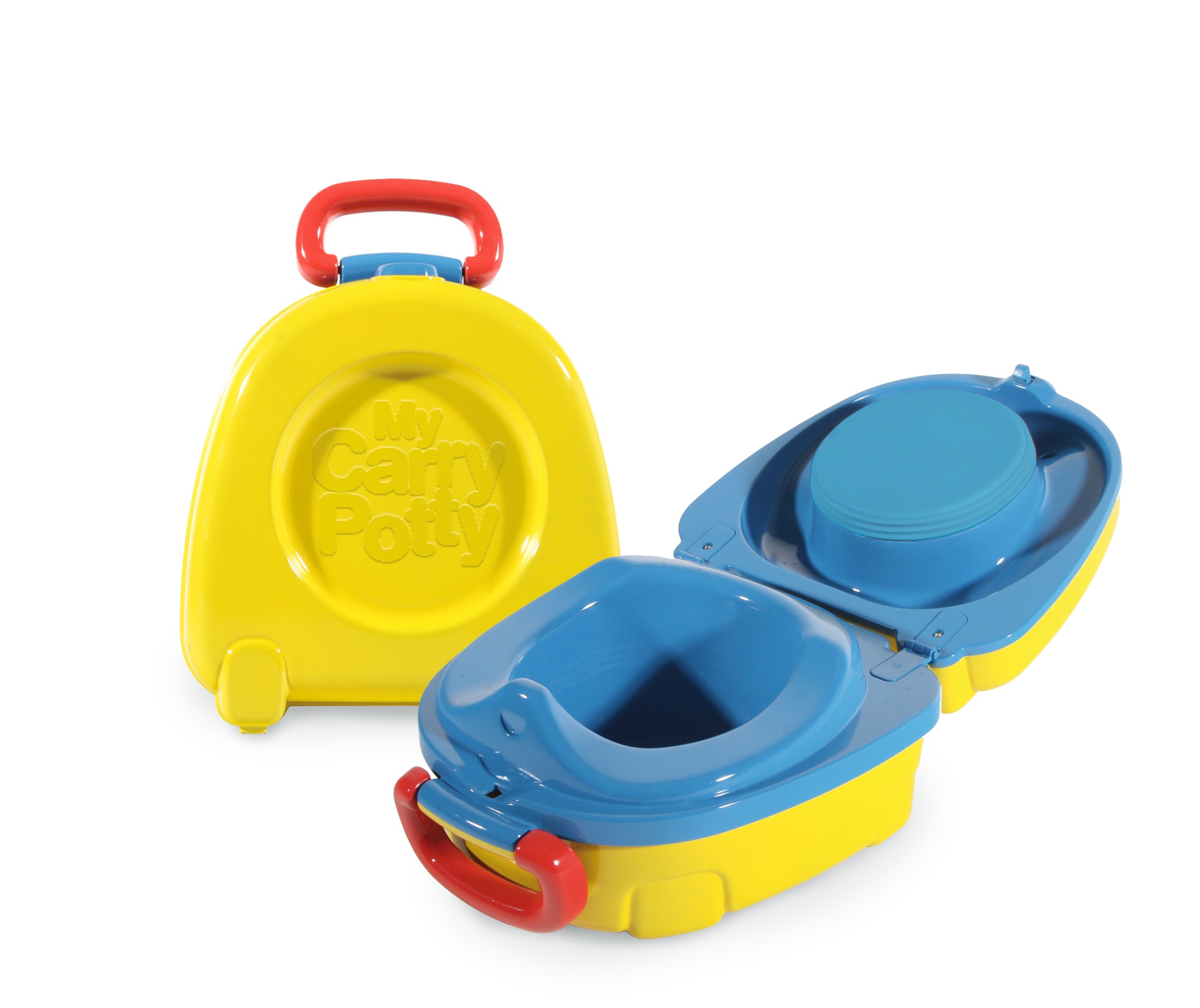 Be brave
Resist the urge to lock your child and yourself in the house until they are potty trained and venture out with the confidence to handle the awkward request to use the toilet, such as queuing in the supermarket. The My Carry Potty will help with this as it can be taken out and about and a trip to the public toilets is quick and painless. It's lightweight so children can carry it for themselves and it has a vacuum seal, which means no leaking or odors and accidents are easy to dispose of discreetly wherever convenient.
There's no easy way to potty train, but with a few milestones in an infant's life it requires planning, perseverance and a few mistakes along the way.
Related Products
Gaiam, Shiva Rea's Mother and Baby Yoga DVD
Born Free, BornFree Toddler Drinking Cup
Mamas and Papas, Mamas & Papas Prima Pappa
Mamas and Papas, Mamas & Papas Go Eat
Have Your Say
Comments in chronological order (Total 2 comments)
danielle1987, Mother of 2, Nottinghamshire
13 Sep 2012 1:45pm
i was sent the carry potty to try as my daughter is 2 and a half and has taken a massive dislike to potty training (she screams if you even so much as suggest trying the potty), recently she has started to get alot better and has taken a massive like towards the carry potty as it is her and also something that she can carry around like a grown up, the handle makes it easy to carry around and more attractive towards the child, although she has not sat on it bare bum yet i no it is only a matter of time and the carry potty looks very comfortable for little bottoms alot more so then the cheaper potty's which can be off putting for a child if they sit on it the wrong way, all in all this is a very nice and attractive potty that seems to do the job of being portable which i think would help massively for any child potty training going out who is not quite ready to use the toilet and especially when out and about where a young child wouldn't be able to hold it in if there were no public toilets about
newmum40, Mother of 2,Oxfordshire
20 Aug 2012 10:08pm
Id love to try my carry potty just started to potty train aand this would be great when we are out and about