Change
Current Location:
SW1W 8EL
Animals Inside Out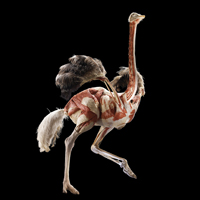 Natural History Museum
Cromwell Road, SW7 5BD
Visit Website

Running: 5 Apr - 16 Sep
Price: £9/adult, £6/child and £27/family

Animals Inside Out is presented by the team behind the Body Worlds show - including Gunther von Hagens. Over 100 plastinated animal specimens allow you to see 'under the skin' of real animals.
Contact Details...
Cromwell Road, South Kensington, London, SW7 5BD
Telephone: 020 7942 5000
Reviews
Be the first person to review this event, just add a review below.