Toddler
Shopping
TP Toys Garden Range at John Lewis
Summer is almost here and what better time than now to buy a TP outdoor toy. TP have made toys for over 50 years, and now their garden range will be re-introduced at John Lewis this summer.
John Lewis is the most popular retailer to sell outdoor playsets and their partnership with TP ensures that they always match the price of other high street toy shops.
Made from durable Scandinavian wood and UV-stabilised plastic, TP's wide range of garden apparatus are very popular, and as a result of the impending Olympics this summer children are motivated to become more active.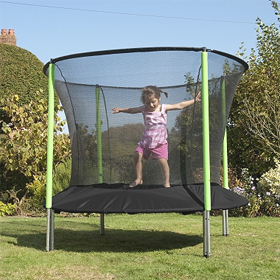 One of their new additions is a SurroundSafe Big Bouncer £150 for children 3 to 5 years old. This is a child friendly trampoline with a safety net around it that will ensure children have all the fun they can without the danger of falling off and injuring themselves.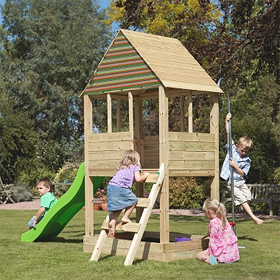 The Wood Playhouse £350 is compact and doesn't take up a lot of space, but this does not mean that it lacks the fun of other adventure playhouses. For children aged 3 to 10 years old, it is a safe height and it has a slide as well as a fireman's pole.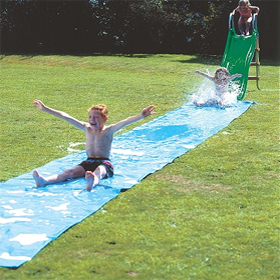 Another great purchase would be the Original Aquaslide £29.95, which is perfect for hot sunny days as either an addition to a garden slide or on a garden slope. Made from 10 metres of heavy duty silicone the slide will provide hours of wet water fun. (As long as there isn't a hosepipe ban!)
The collection will be available soon at all John Lewis branches, as well as at their online store at www.johnlewis.com
Have Your Say
Be the first person to comment on this article, just post a comment below.