Change
Current Location:
SW1W 8EL
Mamas and Papas, 03 Sport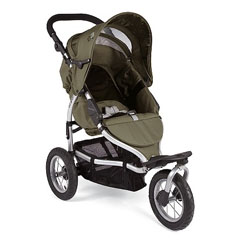 RRP: £195.00
Weight: 13kg
Folded cm: 114 x 59 x 42

The Mamas and Papas 03 Sport is perfect for a country-walking type of family. It's got pneumatic tyres plus a special quick release system for folding it quickly for travel. There's an adjustable handle and a multi-position seat recline. It comes with rain cover and wheel pump plus you can fit a Primo Viaggio car seat on the chassis.
Reviews
Be the first person to review this product, just add a review below.