Change
Current Location:
SW1W 8EL
Emmaljunga, City Cross,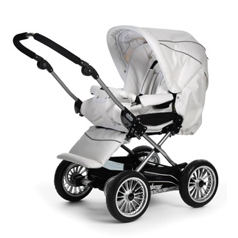 RRP: £506.00
Weight: 6.4kg

The Emmaljunga City Cross is a compact pushchair suitable from birth with the City Carrycot, which can be changed for the reversible seat unit. The aluminium chassis is lightweight and with the correct attachments can accommodate the Emmaljunga First Class car seat.
Reviews
Be the first person to review this product, just add a review below.