Change
Current Location:
SW1W 8EL
Mamas and Papas, Morph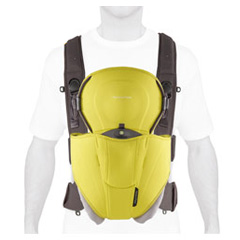 RRP: £75.00
Suitable for age : 0 - 3 yrs
Visit Website

This carrier is tailored to fit you thanks to 2 different sized Parent Harnesses with one Baby Pod, giving you and your baby a perfect fit and making it easy for parents to share the load. Soft breathable moulded pod structures offer ergonomic support and ventilation. It grows with your baby.
Reviews
Be the first person to review this product, just add a review below.