Change
Current Location:
SW1W 8EL
Jane, Strata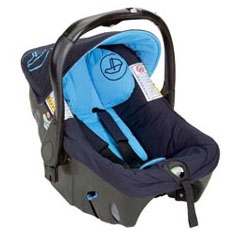 RRP: £165.00
Weight: 6kg
Group 0+: 0-15months

The Jane Strata car seat has a special patented design which claims to ensure your baby gets the optimised about of oxygen during travel due to it's slightly tilted base position (ie it's best for your baby to lie flat). You can also fix the Jane Strata to any Jane pushchair chassis to make a travel "system".
Reviews
Be the first person to review this product, just add a review below.