Change
Current Location:
SW1W 8EL
Baby Dan, Travel Cot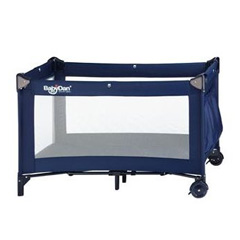 RRP: £60.00
Weight: 11.2kg
Dimensions: 127 x 66.5 x 83 cm
Suitable: 0-3yrs

This travel cot is easy to set up and can be used as a play pen as it has mesh sides. The wheels make it easy to move around. A large 'toy' bag that is attached to the end of the cot. It is available in black or blue.
Reviews
Reviews in chronological order (Total 1 comments)
Rating: 7.5 / 10

kjeevn01


6 Jan 2012 8:18am


Your cots are really nice. Please make a visit on my Travel Cots