Change
Current Location:
SW1W 8EL
Braun, ThermoScan 5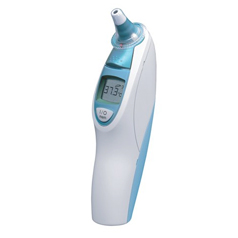 RRP: £29.99
Visit Website

The Braun ThermoScan Instant Thermometer is a sophisticated electronic instrument that has been carefully engineered for both accuracy and safety. The shape of the thermometer prevents it from being inserted far enough into the ear canal to damage the eardrum.
The tip pre-warms, so resulting in a more acurate temperature reading, and it is able to store 8 temperatures in it's memory.
Safety precautions should always be observed, especially when using the thermometer on or near children.
Reviews
Be the first person to review this product, just add a review below.