Change
Current Location:
SW1W 8EL
AngelSounds, Foetal Doppler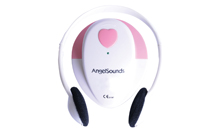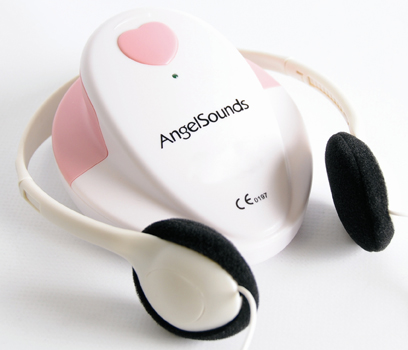 RRP: £34.99
Visit Website

This easy to use device allows pregnant women to listen to their baby's heartbeat while sitting in the comfort of your own home. Earphones and a recording cable are provided so you can listen to your baby's heartbeat as well as recored your voice and play it back to the baby.
Reviews
Reviews in chronological order (Total 3 comments)
Rating: 8.5 / 10

zoewiz@aol.com, Mother of 1, Kent


19 Jun 2012 4:34pm


I love the doppler it is fantastic for getting younger children involved with your pregnancy and daddies too! Ive been using it alot mainly as I have been having a problem riddled pregnancy and it helps to reassure me all is ok. Takes a little while to locate my baby but thats more because he's a fidget then anything else. I would however recommend making the sure the volume is down until you find the baby as some of the whooshing noises can be very deafening. All in all very very happy with the angelsounds doppler and wont be letting it go anytime soon

Rating: 9.0 / 10

RobynnRawks, Mother of 1, Essex


13 Jun 2012 1:24pm


The AngelSounds, Foetal Doppler is one of the best maternity buys I could recommend. I started using mine at around 16weeks of pregnancy and it was brilliant to check on baby whilst waiting inbetween scans and midwife appointments. It is good value for money and I have recommended the product to many of my pregnant friends. I did struggle with the headphones however as I found the cable wasnt long enough for my partner to be comfortible and listen to our little miracle, that was however easily solved with a new pair of headphones. This product also comes with a recording facility so you can record your voice and play it back to your baby. I however found this a real struggle to figure out how to use and as of yet still haven't managed to do. Overall this product is good value for money though I wouldn't suggest using it until around 16weeks if you are a well built woman like myself as I really struggled with finding and hearing the babies heartbeat.

Rating: 10.0 / 10

Leanne2405


13 Jun 2012 12:52pm


I love the Angel sounds doppler. I started using this just after my 12 week scan as I knew from the scan roughly where I would find the heartbeat, it wasn't particularly easy to find the heartbeat to start with but after a bit of playing around it is soon found. As time goes on the heartbeat gets alot easier to find and becomes alot louder. I am now 6 months pregnant and can find the heartbeat instantly and it is so clear. It is such an amazing experience being able to listen to your babies heartbeat as and when you want instead of counting the days till your ante natal appointments. The recording feature is very easy to use and is fantastic to know baby will be able to hear your voice much clearer than normal when you would just be talking to baby normally. I would certainly recommend the angelsounds foetal doppler it is a great item, it gives great piece of mind aand at a fabulously low price.