Change
Current Location:
SW1W 8EL
Cosatto, Close to Me cot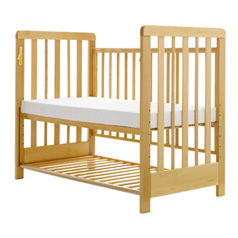 RRP: £250.00
Age range: birth to 2.5years approx
Dimensions: L 124cm W 67cm H 102cm
Visit Website

There are two real pluses to this model. Firstly, it has a dropdown side that enables you to use it as a 'co-sleeper' model right next to your bed in the earliest months. It also has an impressive six mattress heights. It requires a mattress sized L120 x W60cm (separate purchase).
Reviews
Be the first person to review this product, just add a review below.