Change
Current Location:
SW1W 8EL
Oilily, Blue Diaper Bag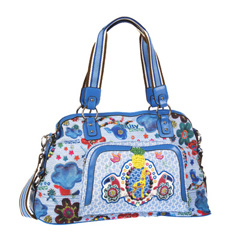 RRP: £90.00
Dimensions: 48 X 19 x 33

This diaper bag is wipable and has 4 bottom feet to keep the bag from scuffing. With handles and a messenger strap, you can wear it different ways. It has 2 front zipper pockets for those mommy needs and has 2 side rings for attaching to your stroller. This eye-catching diaper bag includes a separate changing pad and a shoulder strap with snaps for easy attachment to stroller.
Reviews
Be the first person to review this product, just add a review below.