Change
Current Location:
SW1W 8EL
A Real Cool World, The FlexiBath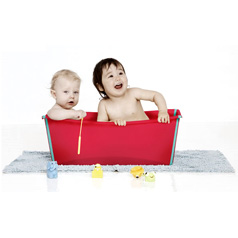 RRP: £29.95
Length: 66.5
Width: 38.9
Height: 23.8
Visit Website

The only hard plastic baby bath which folds away flat with a simple touch of your hand.
After a leisurely bath, just fold the Flexi bath together and stow it away.
Baby bathtime made easier.
Reviews
Reviews in chronological order (Total 7 comments)