Change
Current Location:
SW1W 8EL
Totseat, travel highchair
RRP: £24.50
Easy to use: 4/5
Easy to store: 4/5
Easy to clean: 4/5

The Totseat travel highchair makes a great out-and-about companion. It converts dining chairs of all shapes and sizes into a highchair, squashes into its own tiny travel pouch, and is completely machine washable.
It's best for babies aged from around 8-30 mths once they can sit up and support themselves.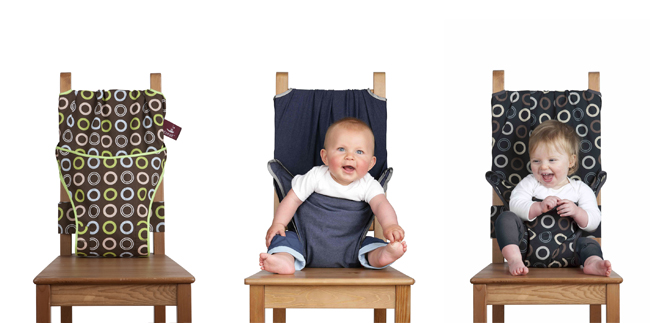 Reviews
Reviews in chronological order (Total 1 comments)
Rating: 7.0 / 10

emmijazz, Mother of 2, Essex


5 Oct 2011 6:45pm


This is a great product - and it means you can take your little one anywhere. It packs up small so you can add it into your out-and about bag alongside the nappies, bib, drinks and snacks. However you may find that if you have wriggly boys (as I do) that they do not want to sit in it from about 18months onwards.