Change
Current Location:
SW1W 8EL
Chicco, Jazzy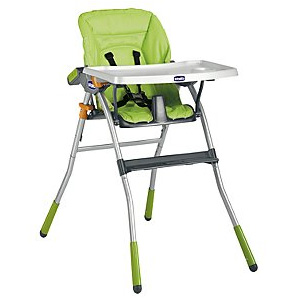 RRP: £69.99
Easy to use: 3/5
Easy to store: 3/5
Easy to clean: 3/5

Lightweight and slender in design, the Jazzy adds a touch of contemporary style to Chicco's range of feeding chairs. Suitable from about 6 months to 3 years (15kg), it comes with funky seating colours like lime or orange and its long legs are appealingly curvy, but this is a fairly no-frills option with a smallish (removable) tray.
However, although it's not a very expensive model, it has some nifty features like three positions for the tray, a cup holder, and a non-slip footrest. For storage, it's freestanding when folded which makes it easy to put aside when not in use, and additionally, it can be folded down to a smaller size if you want to take it on your travels.

Reviews
Be the first person to review this product, just add a review below.