Change
Current Location:
SW1W 8EL
Vital Baby, Nurture Airflow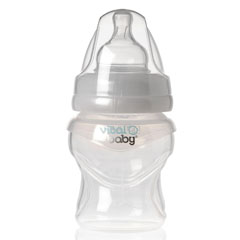 RRP: £5.99

Vital Baby Nurture Airflow feeding bottles are made from silicone and are BPA-free. They also make pre-sterilised, single-use, disposable feeding bottles. Both come with teats that are designed to mimic mum's natural breastfeeding action, allowing baby to switch between bottle and breast easily and to breastfeed for longer.
Reviews
Be the first person to review this product, just add a review below.