Change
Current Location:
SW1W 8EL
Nuby, Natural Nurser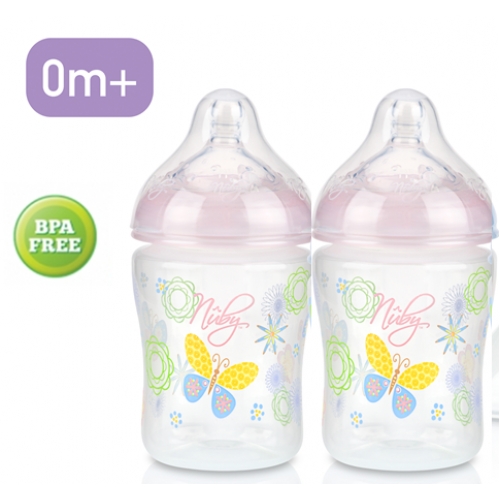 RRP: £7.99
Visit Website

Nuby have designed a new bottle that mimicks the shape, feel and motion of a breast, making it a less awkward transition from breast to bottle. The natural shape also means that it is easier to combine with breast feeding, if you are expressing. The teat stretches and contracts to imitate the action of breast feeding, and contains valves which help to reduce the risk of colic. This particular bottle is designed to have a slow flow, making it suitable for newborns. It is also guaranteed BPA free.
Opinion on these bottles varies wildly. Those who sing their praises point to the design of the teat, which, with it's more realistic size and shape, babies seem to take to more readily than generic bottles. The slow flow, and the anti-colic valves are also cited as being a definite plus. Strangely, those who slate the product claim that the flow of these bottles is actually far too quick and the bottle itself leaks.
Reviews
Reviews in chronological order (Total 1 comments)
Rating: 7.5 / 10

BumpyS


4 Oct 2012 11:05pm


Brilliant bottle that my LO immediately accepted. The teat perfectly fit his mouth and sucking motion. Fun design too (men is for boys with little monkeys)! In terms of price, I consider it good value for money