Change
Current Location:
SW1W 8EL
Mitty James, towelling and beachwear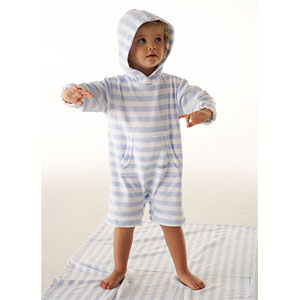 RRP: £8.50

Great range of beachwear for the British weather. The range includes hooded towelling top, longer robes and all-in-one rompers - plus a new collection of swim nappies - available from www.matildamae.co.uk.
Reviews
Reviews in chronological order (Total 1 comments)
Rating: 7.5 / 10

Katie52, Mother of 1


13 May 2011 12:47pm


I love the quality of this brand, really good soft towelling and washes well compared to other towelling stuff I've bought more cheaply.