Change
Current Location:
SW1W 8EL
Bonnie Baby, Luxury baby knitwear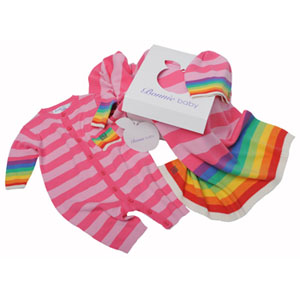 RRP: £10.00

Bonnie Baby has a refreshing collection of luxury baby knitwear, t-shirts, baby blankets, hats and booties, which caters for newborn babies to two-year-old tots. Their rainbow collection is favoured by celebrities such as Jamie and Jools Oliver, Crown Prince Christian of Denmark and Gwyneth Paltrow.
Reviews
Be the first person to review this product, just add a review below.