Change
Current Location:
SW1W 8EL
Gaiam, Shiva Rea's Mother and Baby Yoga DVD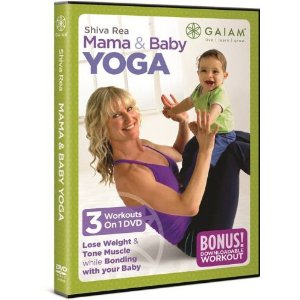 RRP: £9.99
Visit Website

Shiva Rea's latest DVD helps new mothers feel fit and healthy again, whilst looking after their babies. Follow the four routines which help with your core strength, toning and relaxation, and you will be well on your way back to your pre-pregnancy body and mind.
Reviews
Be the first person to review this product, just add a review below.