Pregnancy
Shopping
New cooking sauces, ideal for family meals
New BisBas Middle Eastern cooking sauces have launched in the UK. Their wheat, gluten and nut free recipe's make them ideal for family's who have to cater for dietary needs, but don't want to compromise on flavour or ease of cooking.
The family run food company BisBas have launched a range of three scrumptious easy to use cooking sauces, which are inspired by the founders' heritage and love of arabian cooking and flavours. Created by two sisters in law, whose childhood homes and mealtimes were infused with the wonderful aromas associated with Middle Eastern cooking used their traditional family recipes to create an authentic and aromatic range of sauces which are now available in Harrods and independent retailers.
Muna Khorsheed of BisBas explains "We have always associated food and cooking with family and friends sharing happy meal times together. In our families recipes were always passed through the generations and we felt that we had to share our passion and our secret sauce blends with the rest of the nation! - We wanted to ensure that the sauces would be enjoyed by the fussiest of palates that is why they are mild, flavoursome and also suitable for a number of dietary requirements."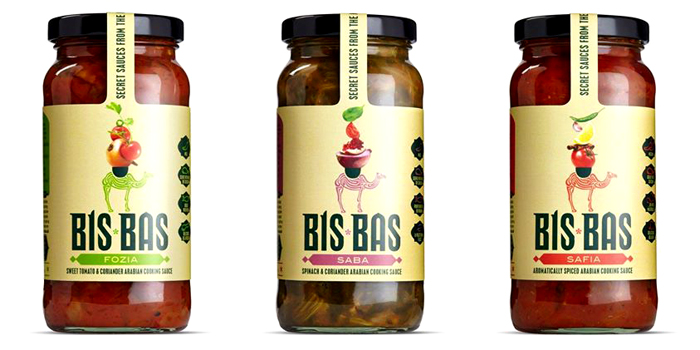 These tasty, but not too spicy (for the little ones) sauces are great for family mealtimes, and also contain no artificial colours or flavours. We gave all three flavours a try and they are indeed very tasty without being too spicy for children, with the sweet tomato and coriander Fozia being our personal favourite! We decided to add chicken legs, some extra onions and courgette and serve with rice. Other flavours Saba - spinach and coriander and Safia - an aromatic tomato and garlic mix, are equally as good, and the Saba works well as a vegetation dish which we accompanied with naan bread.
Currently available for £3.50 a jar from Harrods, a number of selected deli's and via the BisBas website.
Have Your Say
Be the first person to comment on this article, just post a comment below.