Pregnancy
Shopping
New limited edition colour for the Bugaboo Cameleon
In January 2012 fashion-savvy parents are being offered the chance to snap up one of 300 deep-purple Bugaboo Cameleons.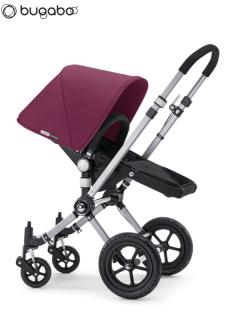 Famous of their limited edition fabrics in collaboration with Marc Jacobs and Missoni, Bugaboo are offering a new shade of deep purple to their Cameleon collection.
This 3 in 1 stroller, popular with many UK mums and celebrities, just needs a change of fabric to convert from a newborn carrycot to a toddler seat. The new purple fabric includes the hood, carrycot and seat unit and footmuff.
Launching on 1st January 2012 in selected John Lewis stores at £839. Click here for your nearest Bugaboo retailer.
Have Your Say
Be the first person to comment on this article, just post a comment below.