Pregnancy
Health
First Aid for Life Win Big!
Paediatric First Aid training specialists First Aid for Life have lived up to their award wining status one again.
The lovely people at First Aid for Life have added yet more awards to their already prestigious list.
They have recently been awarded the Best Business for Customer Service Award 2015, and were then nominated as the Overall Winner for the Best Business in London 2015.
First Aid for Life offer Intensive one day paediatric first aid training (which meets Ofsted requirements), as well as fully accredited (formerly HSE Approved EFAW) full day courses and short courses for emergency first aid and babies and children. They also run specific courses for all kinds of sports organisations, schools and nurseries and medical professionals, as well as specific courses for carers of adults and teenagers. For more information on what they offer visit their website www.firstaidforlife.org.uk or email Emma directly on emma@firstaidforlife.org.uk.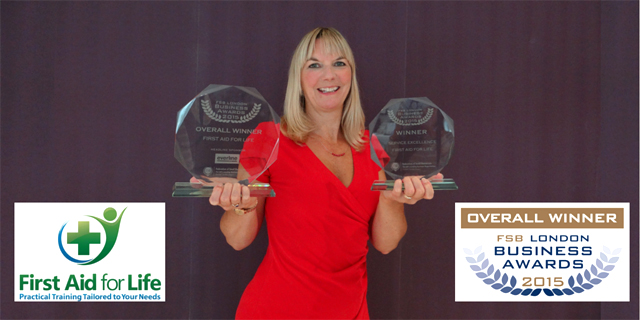 Related Products
Tommee Tippee, Steam Steriliser
Have Your Say
Be the first person to comment on this article, just post a comment below.