Pregnancy
Health
Eat, Pray, Conceive
Pinktimeline.com is a new website developed by pregnancy and ovulation test manufacturers First Response for women who are trying to conceive. The site offers information about women's bodies whilst trying to conceive and provides health and well being tips.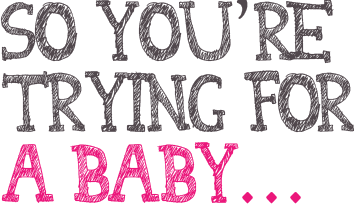 First Response has teamed up with midwife and fertility expert Zita West to develop this fertility resource. Zita West, midwife to the stars has developed a range of multivitamins and supplements for fertility and preconception. She focuses on calm mind and healthy body, suggesting plenty of rest and de-stressing techniques such as meditation and nutritional advice in order to make maximise chances of conception.
The forum offers excellent support as visitors to the site can pose questions and offer advice to other participants whilst waiting for test results. A great resource at what can be a difficult time, the forum allows you to chat through the general discussion forum or start a new topic of your choosing.
The site also offers couples the opportunity to set up a fundraising page to assist couples with any cost associated with trying to conceive such as consultancy fees and medical treatments. The page allows family and friends to donate at their discretion. When setting up the page couples can add in their own personal story in order to encourage more donations and set a target amount and the time they hope to raise it in. Sarah and Jack used the fundraising page to get extra funding for IVF treatments and 7 weeks they had reached their target!
Trying to conceive can seem like an endless struggle and pinktimeline.com can ease the stress that comes with waiting to do so. Pinktimeline.com is dedicated to helping you find your mind and body's happy balance and ultimately your bundle of joy.
For more information see www.pinktimeline.com
Related Products
Lala and Bea, Organic Sleep Tight Pillow Spray
Proactive, Proactiv Introductory Core Kit
Have Your Say
Be the first person to comment on this article, just post a comment below.