Pregnancy
Business Profile
Business profile: Maria Murray
BabyDirectory checks out the successful businesses around the UK making their mark in the parenting market.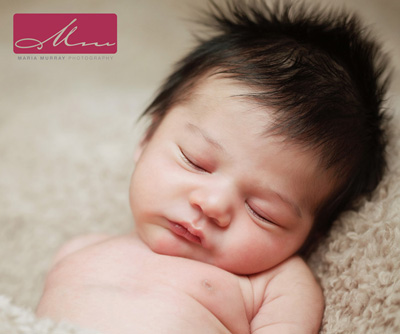 Even the best businesses usually have their critics, but on BabyDirectory.com, all the people who have posted personal reviews of baby photographer Maria Murray have been absolutely glowing. You only have to hit the homepage of her website – www.mariamurray.co.uk– and you can see why. For landmark events like the birth, a first birthday or to capture special memories of the early months of a family, her work is stunning.
Covering London, Essex and the Home Counties, Murray specializes in maternity, newborn and children's photography and has won several awards for her work.
What aspects of the job do you enjoy most?
Maria: I love working with babies, especially newborns, they are just so beautiful and innocent. I just enjoy people – big or small, and for me establishing a rapport with a child is the most important part of the shoot – and the way to get some real and natural reactions and expressions.
As an experienced photographer, what would you say are the elements of baby photography that make it more of a challenge and/or a pleasure?
Maria: Laidback parents are always a pleasure – it normally means a laidback child. In fact the children's behaviour always reflect on the parents – this can be good or bad I guess! The biggest pleasure in my job is the parents reaction when I have delivered the results – it makes it all worthwhile.
How did you get into setting up your photography business?
Maria: My daughter was born and I had to go back to my City job part time when she was just 4 months – I didn't last very long, I just wanted to be a mummy. This coincided with us having a pretty poor photo shoot at one of the chain type stores. Photography was always my hobby, I decided I could take better images of my little girl than the ones taken by the high street studio, and the rest is history...
What do you think makes a good family photographer stand out from the rest of the market?
Maria: I think good communication skills are crucial – I get a lot of referrals, and I hope this is based on the results I deliver as well as my personality. I absolutely love what I do, but at the same time realise that I am running a business and my customers expect excellent results, and I respect that.

Do you have tips for what parents should consider if they are thinking of getting a photographer to capture their family on film?
Maria: I think if you are thinking of getting your family photographed, give some thought to what you would like to get out of the shoot, the style that appeals to you, and try not to shop on price. Yes there are lots of cheap photographers out there, but my opinion has always been that I would rather have one beautiful image of my daughter than 20 mediocre ones. If you are going to go for a photographer that charges less than £500 for a disc of images, you would be better of spending the money on a decent SLR and taking the images yourself – the quality will not be hugely different.
Do you have any plans for the coming months or year that you can tell us about?
Maria: Absolutely – I always have so many things on the go! I am going for a complete rebrand early next year, I am also hopefully moving house! Since 80% of my clients are based in West London, and I am moving to Hampshire, this will make it an easier drive for them rather than the current trek across London to Essex.
I am very much looking forward to having a bigger studio built once I have moved, and hoping to finally start a personal project next year.
Related Articles
The Beauty and Curiosity of The Bump
Finding a pregnancy photographer
Have Your Say
Be the first person to comment on this article, just post a comment below.