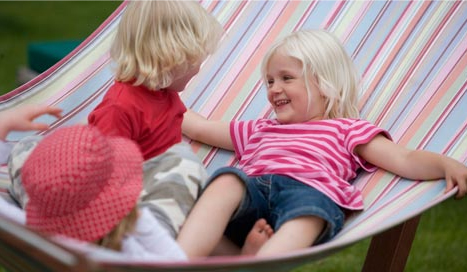 Moonfleet Manor Hotel is a big friendly giant Georgian Manor House, set within some of Dorset's most spectacular countryside and situated along the famous Jurassic Coast. Overlooking the Fleet Lagoon and world famous Chesil Beach. Situated at the end of a private driveway the rugged beauty of our location is loved by children and parents alike.
At Moonfleet Manor we believe the experience you receive as a guest guests revolve around an often nostalgic, quintessentially English view of childhood. We are about fresh air in abundance, timeless activities and wholesome experiences. The things that generations of our guests have enjoyed include tree climbing, croquet on the lawn, junior cookery and gardening weeks, storytelling, getting messy and generally having lots of fun!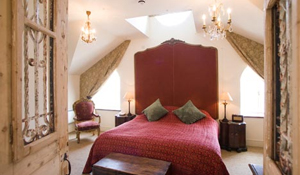 Moonfleet Manor offers sumptuous interior with décor inspired by grand Victoriana, Colonial chic and even some contemporary influences rest, fantastic bedroom options for families, Many rooms enjoy sea views but all boast luxury, style and comfort, including big fluffy robes, exquisite toiletries and of course Egyptian cotton sheets a state-of-the-art baby listening service, as well as the fantastic COMPLIMENTARY Ofsted registered Bears Den, providing everything you could need for a relaxing family break.
Moonfleet Manor has beautiful treatment rooms situated in the veranda building with world class therapists, and an impressive selection of treatments from massage, facials, holistic therapies plus hands & feet treatments.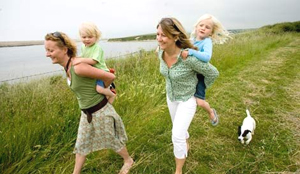 Children are adored at Moonfleet Manor and we welcome them on every occasion. The first port of call for our youngest guests will be the Four Bears Den, our on–site complimentary Ofsted registered nursery, staffed by a dedicated team of nannies. It has a wide variety of games, toys, books and music for every age group. Activities are organised around seasonal themes and there is always an opportunity to paint, stick and make.

Our hallways are at their happiest when they are adorned with children and not far behind them you will find Snoopy our infamous and possible the world's friendliest dog.
There's a lifestyle behind our hotel, a lifestyle based on quality family time, on fun and laughter and on living life to the full. We take life's simple pleasures and wrap them in comfort for you.
Here are just some of the reasons to visit Moonfleet Manor Hotel
Complimentary use of OFSTED Registered crèche
Complimentary children's activity programme
Children Stay Free on a Bed and Breakfast rate
Baby listening service
World class Signature Treatments
Stunning location with extensive grounds
Easy access too many of Dorset famous tourists attractions

And of course thick white towelling robe and slippers waiting for you to sink into...

Don't forget to look out for 'Snoopy'

For more information of Moonfleet Hotel & Spa visit www.moonfleetmanorhotel.co.uk