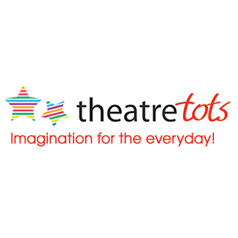 07801 072 776

Visit Website
Request Information
Theatre Tots offer drama sessions for 0-4 year olds. An action packed hour of characters, sensory stories and fun to inspire young imaginations. New themes every 6-8 weeks. Original stories and music. Classes all over London. Visit our web site for more information!
Reviews
Reviews in chronological order (Total 1 comments)
kristensmy, Mother of 2, London


14 Oct 2012 10:23pm


I have two children, aged 4 and 2, and they love theatre tots. I even find myself getting sucked into the story telling. They put a lot of work into the stories they tell. Very worth while!
Quick Links:
My Area:
Adventure Playgrounds
,
Arts and Crafts
,
Baby Modelling
,
Baby Research
,
Baby Swimming
,
Baby Toddler Music
,
Ballet/Dance Classes
,
Ceramic Cafe
,
Childrens Bikes
,
Circuses
,
Climbing
,
Cookery Classes
,
Drama and Film Classes
,
Football
,
Foreign Language Classes
,
Gym
,
Holiday Activity
,
Horse Riding
,
Indoor Playcentres
,
Kids Club
,
Leisure Centre
,
Library
,
Martial arts
,
Music Tuition
,
One Oclock Club
,
Paddling Pools
,
Parent and Toddler Groups
,
Parks
,
Playgrounds
,
Rugby
,
Science Classes
,
Signing
,
Swimming Pools
,
Swimming Pools Outdoor
,
Tennis
,
Yoga baby and toddler