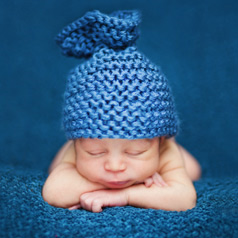 01256 396874 / 07985 571642

Visit Website
Request Information
Maria is a multi award winning baby photographer who specialises in taking gorgeous images of pregnant mummies, newborns and children under 5.

A mum herself, Maria has been a photographer for over 8 years and runs a successful portrait business from her studio in Hampshire, about an hour from London with easy access from the M3. Most of Maria's clientele travel from West London and surrounding areas and she is much in demand.

Maria is considered to be the leading newborn baby photographer in the UK, and is known especially for her creative newborn images, often photographing babies only a few days old.

Excellent customer experience is as important to Maria as the finished images, and she will always go the extra mile to ensure that you feel looked after and your session is comfortable and unrushed.

Maria takes on a limited amount of commissions and is normally booked approximately 6 to 8 weeks ahead. For more information and pricing please contact the studio on 01256 396 874 or call Maria directly on her mobile, 07985 571 642.
To see some recent examples of Maria's work go to www.mariamurray.co.uk