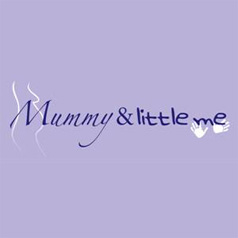 House of Fraser - 6th Floor, Birmingham, West Midlands
B2 4LP
01522 548 811

Visit Website
Request Information
Mummy & little Me have scoured the world for the most elegant collection of Maternity Wear you can find. There selection of comfortable but nice fittings jeans all the way through to Ball Dresses are unrivalled.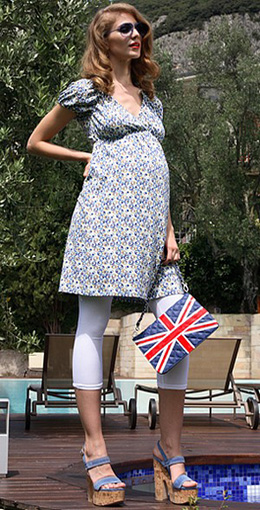 They are a passionate company who in a short period of time have grown one from small boutique in Lincoln to three in the north of England. They have a concession in House of Fraser and their new flagship branch in the corn Exchange in Leeds, which they say is beautiful. They passionately feel that Maternity wear should be stylish and elegant as well as very comfortable and are quickly becoming known as a brand that offers not just Maternity Wear but everything a stylish other needs and wants.
Mummy & Little Me not only stock maternity wear but also the best collection of baby changing bags you can find. They are now stocking, Pink lining, PacaPod, OiOi, and Il Tutto, so whether its a 'Yummy Mummy', leather, patent or fashion bag you're looking for, they can help you.
They also have a fab range of maternity and nursing lingerie and will even do bra fittings over the phone! Bigger ladies don't despair they have up to size K cup of pretty bra's too, as well as help with the more practical things like the Dreamgenii Nursing Cushion, or the fantastic Cheeky Wipes.
Don't worry the fun doesn't have stop once you're had your baby. browse through Mummy & Little Me's sweet collection of baby wear, with lots to choose from including organics and knits you're guaranteed to find something to suit your taste.
Something that does set Mummy & Little Me apart from other maternity and baby clothing stores is their service. They try and answer most queries straight away by email 24 hours a day, and are always more than happy to help with telephone and store queries during store opening hours.
Customer Testimonial
Fantastic shop! I have used "Mummy and Little Me" from the earliest days of my pregnancy through to breast feeding and beyond! I keep going back for the superb customer service, attention to detail and the fabby range of mummy and baby stock.

As a professional person I was concerned my maternity wardrobe would not live up to my usual standards of dress however I think I ended up more stylish when pregnant than previously! I still wear several of my maternity clothes 10 months post natal! They also stock a fabby range of maternity and nursing undies - who knew maternity underwear could be so sexy!!!!!! the fitting service here is far superior to anywhere else I've been that has maternity undies.
The range of baby clothes is just lovely - people always ask where I got Molly's clothes. a major plus is that they all wash really really well.
I recommend this shop to everyone I know who is expecting - you will be well looked after!
10 out of 10
I love this shop!

Dr Jenny Glennon - Lincoln
Visit www.mummyandlittleme.co.uk for further information