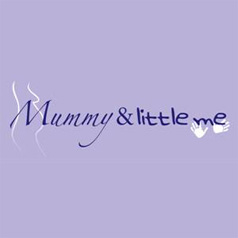 13 Garmston street, Lincoln, Lincolnshire
LN2 1HZ
01522 548 811

Visit Website
Request Information
Mummy & little Me have scoured the world for the most elegant collection of Maternity Wear you can find. There selection of comfortable but nice fittings jeans all the way through to Ball Dresses are unrivalled.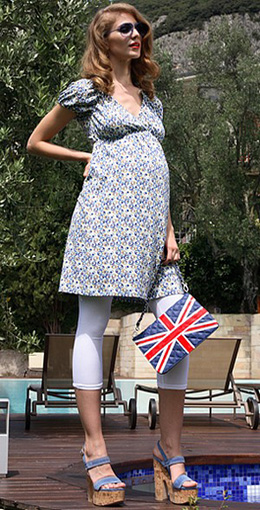 They are a passionate company who in a short period of time have grown one from small boutique in Lincoln to three in the north of England. They have a concession in House of Fraser and their new flagship branch in the corn Exchange in Leeds, which they say is beautiful. They passionately feel that Maternity wear should be stylish and elegant as well as very comfortable and are quickly becoming known as a brand that offers not just Maternity Wear but everything a stylish other needs and wants.
Mummy & Little Me not only stock maternity wear but also the best collection of baby changing bags you can find. They are now stocking, Pink lining, PacaPod, OiOi, and Il Tutto, so whether its a 'Yummy Mummy', leather, patent or fashion bag you're looking for, they can help you.
They also have a fab range of maternity and nursing lingerie and will even do bra fittings over the phone! Bigger ladies don't despair they have up to size K cup of pretty bra's too, as well as help with the more practical things like the Dreamgenii Nursing Cushion, or the fantastic Cheeky Wipes.
Don't worry the fun doesn't have stop once you're had your baby. browse through Mummy & Little Me's sweet collection of baby wear, with lots to choose from including organics and knits you're guaranteed to find something to suit your taste.
Something that does set Mummy & Little Me apart from other maternity and baby clothing stores is their service. They try and answer most queries straight away by email 24 hours a day, and are always more than happy to help with telephone and store queries during store opening hours.
Customer Testimonial
Fantastic shop! I have used "Mummy and Little Me" from the earliest days of my pregnancy through to breast feeding and beyond! I keep going back for the superb customer service, attention to detail and the fabby range of mummy and baby stock.

As a professional person I was concerned my maternity wardrobe would not live up to my usual standards of dress however I think I ended up more stylish when pregnant than previously! I still wear several of my maternity clothes 10 months post natal! They also stock a fabby range of maternity and nursing undies - who knew maternity underwear could be so sexy!!!!!! the fitting service here is far superior to anywhere else I've been that has maternity undies.
The range of baby clothes is just lovely - people always ask where I got Molly's clothes. a major plus is that they all wash really really well.
I recommend this shop to everyone I know who is expecting - you will be well looked after!
10 out of 10
I love this shop!

Dr Jenny Glennon - Lincoln
Visit www.mummyandlittleme.co.uk for further information
Reviews
Reviews in chronological order (Total 1 comments)
jglennon, Mother of 1


26 Apr 2010 9:40pm


I love this shop! i first discovered "Mummy and little me" through a friend when i first became pregnant and i keep going back again and again. Throughout my pregnancy i was always able to find a perfect outfit (no matter what the occasion) and the girls in the shop always looked after me without being pushy sales assistants. When i shop here, the girls always make me feel like i'm shopping with a friend. Even though my boobs have changed size several times throughout my pregnancy and breast feeding i have always had comfortable (and surprisingly sexy) underwear thanks to the expert bra fitting service available at "Mummy and Little Me". There is no comparison between the service offered at normal department stores (e.g Marks and Spencers/ Debenhams, and even Mothercare) and here - i ended up throwing out the bras i bought else where after a couple of months due to a poor fit and an ugly product. I bought several things for my baby Molly here before she was born and i keep going back every time i need new sizes of things. the baby clothes are beautiful, unique and very importantly everything i've bought has washed amazingly well! Compared to high street baby clothes shops "Mummy and Little Me" is a little more expensive but i think the quality of the clothes more than makes up for this. I have recommended this shop to all my friends who are expecting or have young children (even those who don't live locally.... they have a great website too!). They also have a store in Birmingham within House of Fraser and I believe that they also are opening a store in Leeds so pass this recommendation on to friends in those areas!
Quick Links:
My Area:
Baby and Nursery Interiors
,
Baby and Toddler Swimwear
,
Baby Bedding
,
Baby Clothes Accessories
,
Baby Clothing
,
Baby Cream
,
Baby Fashion
,
Baby Feet Casting
,
Baby Food
,
Baby Gifts
,
Baby Hire
,
Baby Photography
,
Baby Products
,
Baby Products Online
,
Baby Products Personal Shopping
,
Baby Shoes: Online
,
Baby Toys
,
Birth Announcements
,
Bookshops
,
Car Safety
,
Carriers and Slings
,
Changing Bags
,
Children Fashion Online
,
Childrens Book Club
,
Childrens Dressing Up
,
Childrens Hairdressers
,
Christening Gifts
,
Christening Gown
,
Cot Mattress
,
Cribs, Cots & First Beds
,
Eco Friendly: Online
,
Family Videos
,
Farm Shop
,
Food Boxes
,
Green Shopping
,
Magazines
,
Mail Order
,
Maternity Bra
,
Maternity Clothes
,
Murals
,
Name Tapes
,
Nappies, Cloth
,
Nappy Laundry Service
,
Natural Baby Products
,
Nearly New Baby
,
New Baby Gifts
,
Nursery Furniture
,
Nursery Interiors
,
Outdoor Clothing
,
Outdoor Toys
,
Personalised Baby Gifts
,
Playhouses and Tents
,
Portraits
,
Pram Repairs
,
Pregnancy Maternity Clothes Online
,
Premature Baby Clothing
,
Rocking Horse
,
Shoe shop
,
Toy Shop